The wife of former Newcastle United player Christian Atsu has spoken up on the devastating struggle after the tragic loss of her husband.
Ghanaian footballer, Atsu was only 31-years-old when he was one of 47,000 people killed in the horrific earthquakes that tore through Turkey and Syria earlier this month.
Atsu's wife Marie-Claire Rupio, and their three children, visited Newcastle United football ground, St James' Park on Saturday (February 18), as the player's former club paid tribute to him before their match against Liverpool.
At St James' Park, players and the crowd sang a rendition of You'll Never Walk Alone, and took part in a minute's applause, while an image of Atsu was displayed on the scoreboard.
According to The Express, Atsu's wife Rupio spoke for the first time on the heartbreaking loss of her husband of over ten years and father of her children.
She said: "I am trying to be strong. I have three kids, they need me. I don't want to talk, I don't want to eat, I don't want to sleep, I don't want to do nothing.
"I just want to be there with him. But life goes on and even though it hurts. It hurts right here so much but I am trying and I will be there for my kids. I miss him, I miss him so much."
Newcastle United manager Eddie Howe spoke on the tragic loss of Atsu after the match.
He said: "It's a real tragedy for Christian and his family,"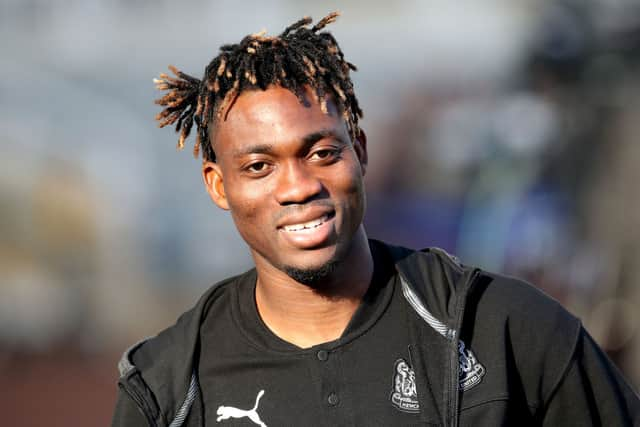 "I woke up to the news and I was truly devastated. A lot of players in our dressing room played with him - I made reference to that in my pre-match chat with the players."