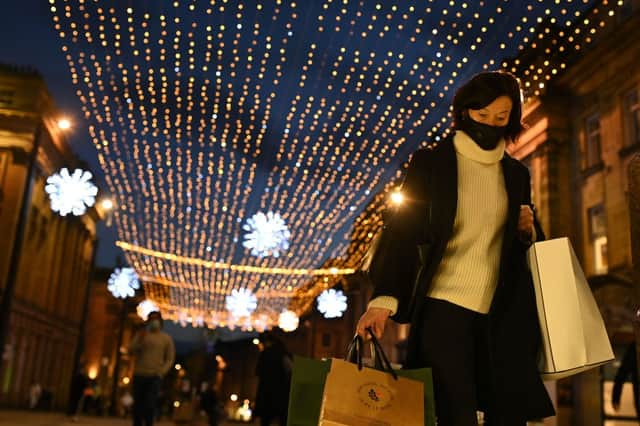 Newcastle city centre's Christmas market plans remain 'up in the air' a little more than a month out from their expected start date.
Newcastle City Council confirmed to NewcastleWorld they were not 'in a position to confirm the plans for Christmas yet', raising yet more concerns about the event, which is usually a huge city centre draw.
Last month it was confirmed the large-scale event which came to Tyneside in 2019 will not be returning.
A five-year contract with Nottingham-based Mellors Group was cancelled by the council over "ongoing uncertainty" caused by coronavirus.
Two years ago the controversial up-scaling of the event brought criticism from traders and shoppers, with fair grounds and stalls running the length of Blackett Street and down much of the lower half of Northumberland Street.
A spokesperson for Newcastle City Council said: "Newcastle City Council and the previous provider of the Christmas markets in the city mutually agreed to terminate the contract due to the ongoing uncertainty around Covid.
"Since then the council has been working with NE1 to plan a unique Christmas experience for the city, focusing on a locally delivered, good quality and family orientated offer. The Grainger Market and Quayside Market will again have central roles to play in this and we are currently considering different options to safely provide other festive events and animate the city. More details will be revealed when these have been confirmed.".
When did the event happen in 2019?
Festivities in 2019, the last time the city hosted a non-coronavirus impacted winter schedule, began on November 16.
And if that date rings true this winter - that's around six weeks away.
Despite uncertainty plans remain in place for a Christmas market to return to the city centre, albeit on a smaller scale.