'Close to employee hearts': Tyne Tunnel spends £10,000 on local charity scheme
The Tyne Tunnel has donated a huge amount to help a local charity with their vital work.
Watch more of our videos on Shots!
and live on Freeview channel 276
Visit Shots! now
Tyne Tunnel operators have given £10,000 to a local charity that helps pay for the transport of families to and from hospital to visit their poorly babies.
The donation from TT2 will pay for the transport of approximately 350 families for a whole year under the hard work of Tiny Lives. Funds will pay for holiday parking permits for parents with a car and public transport travel passes for those without. Those in hardship will also receive help to pay fuel costs.
In July 2022 the charity saw a 100% increase in the need for their transport support scheme, compared with July 2021.
As the Regional Centre of Excellence, the neonatal unit at the RVI hospital in Newcastle looks after babies from across the North East and Cumbria. Babies are transferred to the RVI from other hospitals in the Northern Neonatal Network. This means parents could be travelling to the RVI from homes in the borders of Cumbria and Northumberland down to as far south as Northallerton.
Many families also have other children at home which increases their need for travel to and from the hospital.
TT2's Customer Operations Manager, Shaun Simmons, said: "Tiny Lives is a charity that is close to employee's hearts. Having a premature or poorly newborn baby can be one of the most difficult and life-changing challenges a family can experience, so when we heard we could play a part in supporting parents in this terrible position, we were delighted to do so."
Speaking on the donation, Rachel Hardwick, Funding & Partnerships Officer at Tiny Lives, added: "We cannot thank TT2 enough for its support. Donations like this one help us provide a valuable safety net for parents entering a world completely out of their control by supplying items, funds, staff specialists and support networks to help make their neonatal journeys a little easier."
The Tyne Tunnel charges a toll to cover costs for operation and maintenance as it is a private road that does not benefit from centrally funded maintenance. The tunnel moved to a cashless system last year in a controversial switch that has boosted efficiency and lowered CO2 emissions but has caused widespread confusion for users.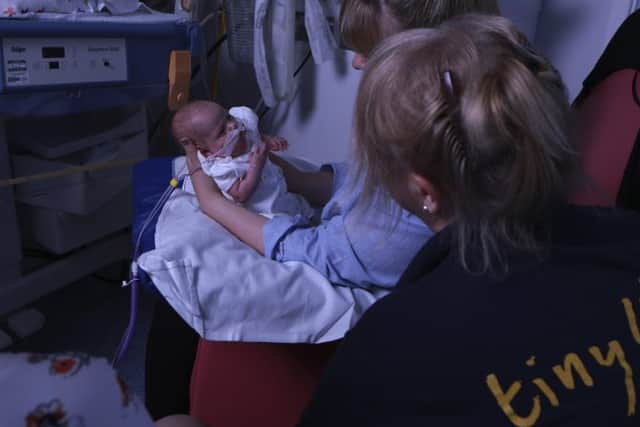 If a toll fee goes unpaid, TT2 issue an unpaid toll charge notice (UTCN) to vehicle owners, which increases if ignored. A hardship scheme has been implemented by operators, which helps those struggling financially have fines waived.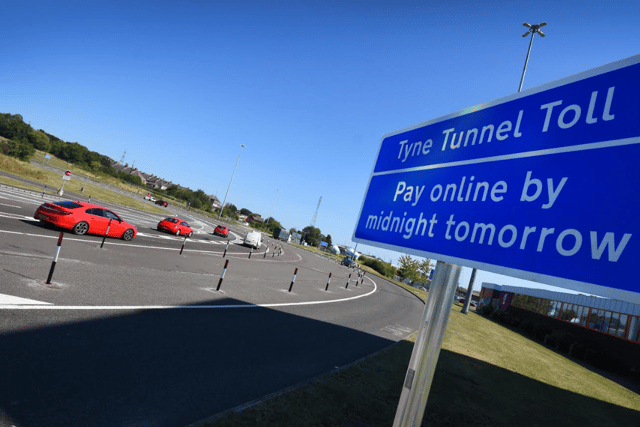 Since April 2022, 198 individuals have been referred to the PayPlan team by TT2 agents to receive free financial advice, assessment and other services - which can lead to charges being waived.
TT2 were also able to provide an idea of how many UTCNs are currently being issued to toll-evading drivers. The group don't record daily numbers, but the most recent data showed that from April to September this year, 268,212 had been sent out.