As the UK continues to grapple with a cost of living crisis and Chancellor of the Exchequer Rishi Sunak prepares his Spring Statement, the people of Newcastle are struggling to get the most bang for their buck.
The average price of diesel across the UK reached £1.76 per litre on Tuesday, March 15 and petrol hit £1.65 per litre.
Taking the most popular car so far in 2022, the Vauxhall Corsa, means the price of an average tank of fuel is now £72.
Newcastle United are flying high at the moment and Eddie Howe's side has been providing the city with a serotonin boost that rising bills certainly haven't.
The cheapest matchday adult ticket at St. James' Park is £25 in the family area.
That means, for the same price as a tank of petrol, you could nearly buy three adult tickets to an upcoming match - with juniors at £13, you could take two adults, a kid and buy a couple of burgers on the way.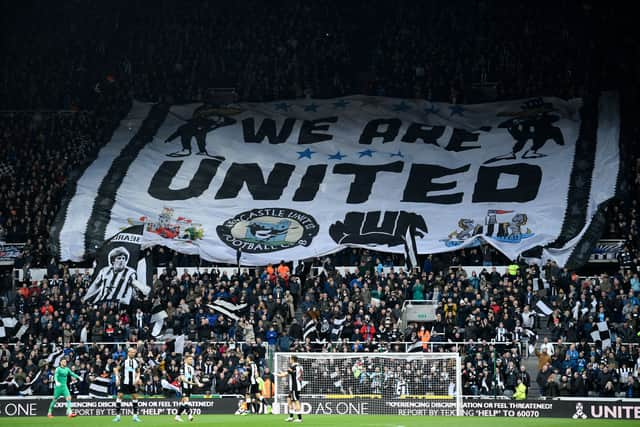 If you're more of a music fan than a football follower, you could score two tickets to one of Sam Fender's blockbuster nights at the Utilita Arena in April.
Two tickets for the show would only be £60, cheaper than a tank of fuel, although the shows are sold-out so you'd be chancing your arm with re-sales.
If you're wanting to fill your stomach, you can have a veritable feast for the same price as a tank of fuel.
One of Newcastle's top-rated restaurants is Rio's Steakhouse, which recently welcomed United star Bruno Guimarães.
Rio's is known for its high-quality meat and operates an all you can eat format with a salad bar that is to-die-for.
Even at peak times, it's £33.95 to enjoy the Rio's experience, meaning you can easily afford to have an unforgettable dinner out for two that costs less than a tank of fuel.
If you're after an evening of drinks rather than food, you can enjoy a night at one of the city's most upmarket establishments.
Above Newcastle is a new bar on the scene and has been sought out by high profile names - it is where Newcastle United's new owners celebrated their purchase last year.
The bar asks for a minimum spend of £25 per head when booking, meaning that with a few quid extra, you could take three friends for a great night out.
Cocktails at the bar are around £10 each too, so you'd be sipping away for a while with a £72 tank of fuel to spend.
Clearly, paying for a tank of fuel is a necessity for most people across Tyneside.
The rising price of petrol and diesel is hitting hard - you can find where to fill up your car for the lowest price here.