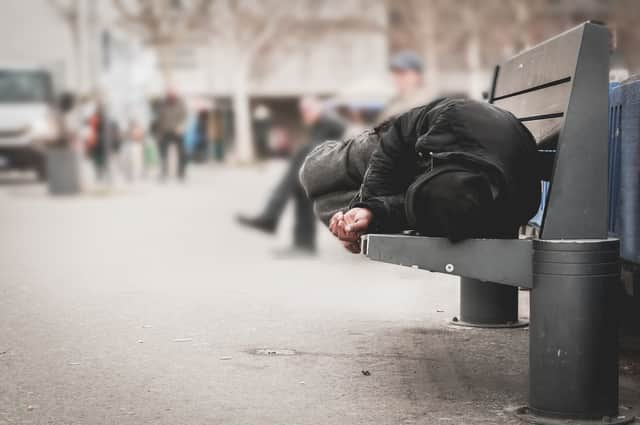 The rise in the number of homeless people dying on the streets of Newcastle has been called 'devastating' by a charity.
An estimated 688 deaths of homeless people were recorded across England and Wales in 2020 with rises across the country.
The leading underlying cause of death registered was 'accident', affecting 307 people, with 265 related to drug poisoning and 13 people dying directly from Covid-19.
In Newcastle, the number of homeless people dying increased by a third.
There were 12 identified homelessness deaths in 2020, a rise from nine in 2019.
That number just shows the deaths recorded too, with the number of estimated deaths climbing to 17.
Crisis is a UK charity that works to combat homelessness with a centre here in Newcastle.
Speaking on the stats, Jon Sparkes, Crisis Chief Executive, said: "It's simply devastating that hundreds of people were forced to spend their last days without the dignity of a place to call home.
"These deaths aren't just numbers. Each individual was someone's loved one whose life has been cut short and whose ambitions and dreams will now never be fulfilled.
"We cannot let the lessons from each of these tragic and often preventable deaths carry on going unlearnt.
"This is why we urgently need to see the Governments across England and Wales expand the current safeguarding review system used to investigate the deaths of vulnerable adults to include everyone who has died while street homeless.
"In the longer term, we also need to help people to avoid homelessness before it happens. This requires a long-term strategy from the Westminster Government to provide safe and secure homes and access to healthcare for people facing homelessness in England, and swift action from the Welsh Government to implement their new plan to end homelessness quickly and effectively.
"Only by doing this will we be able to prevent further loss of life in the future."