A Newcastle city centre building that has been sitting vacant for a decade is being turned into a £2.5 million bar.
Leading bar operator Arc Inspirations are behind the investment as they look to expand their portfolio with what is touted as being their biggest ever development.
The Manahatta bar will cost a whopping £2.5 million and sit on the former Allied Irish bank.
The company had to demonstrate its status as an 'exceptional' operator to gain permission from Newcastle Cty Council and faced significant opposition to overcome Newcastle's established 'cumulative impact' policy.
The scale of the development of the grade-II listed building on Collingwood Street means it is the largest investment in the group's history.
With a capacity for 500 guests, the development will create nearly 100 new jobs in the city.
Commenting, Arc Inspirations co-founder and CEO Martin Wolstencroft said: "We're absolutely delighted to be bringing our Manahatta brand to Newcastle.
"We love the city and can't wait to open what will be our second venue here, after Banyan.
"It's an extremely challenging and rigorous process to win the necessary approvals here, so to do so is a tremendous reflection on the quality of our business, our people and our operations."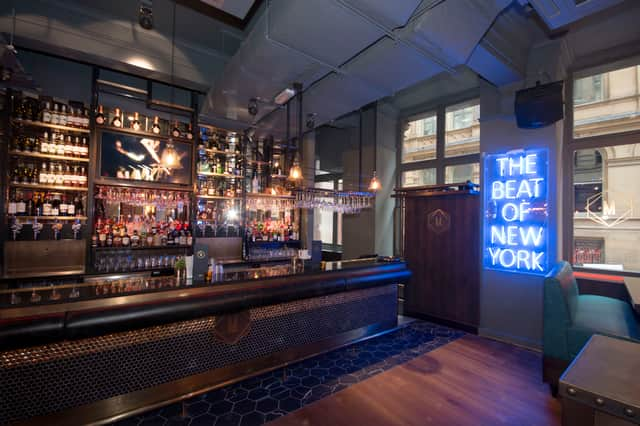 The Newcastle Manahatta will be the eighth site for the brand.
Current locations include Leeds, Manchester, York, Harrogate and most recently, Birmingham, which opened six months ago.
The group currently operates a total of 18 premium bars, under the brands of Banyan Bar & Kitchen, BOX and Manahatta.
The new location is close to Arc Inspirations existing Newcastle Banyan branch, nearby on Blackett Street, aligning to the group's strategy of operating in clusters; complementary brands located in close proximity to each other in key towns and cities in the Midlands and the North.
The New York-themed bar will bring the flavours of the Big Apple and the spirit of the Upper Eastside to Newcastle.
Many iconic Manahatta experiences, including the famous Manahatta Bottomless experience, will be available to book day or night, featuring American brunch dishes, prosecco, and refreshing spritz cocktails.