The popular European beer bike is coming to Newcastle and looks set to be a wheely big hit among Geordies.
The Beer Bike concept has been running on the continent for 20 years and now organisers have chosen Newcastle as their fourth destination - following Amsterdam, Bratislava and London.
A minimum of six people are needed to take part in the activity, which comes with all-you-can-drink beer and a tour guide to help steer the vehicle.
The bike will take in some of Newcastle's most iconic sites through the city centre, but won't operate across the city's bridges or along the Quayside.
Beer Bike team member Lukas Krnoul said: "The beer bike itself is a very unique vehicle which is powered only by human strength. They fit between 10 to 15 people usually. Not everyone has to pedal, there are two to four spots for people just to enjoy the ride, but the majority do need to pedal to move about the city.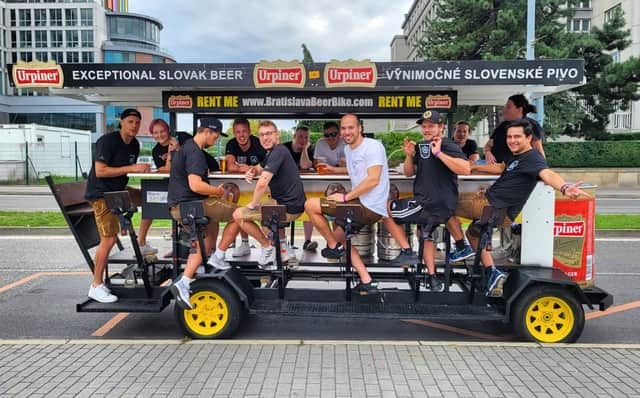 "It's sightseeing, a bit of drinking and a workout! It really brings people together and is more than a normal sightseeing tour."
On why the group had chosen Newcastle as their fourth destination, Lukas mentions noticing that their service had been popular with Geordies across the continent and spoke of the city's vibrant nightlife.
He added: "I've been in the business for five or six years and 80% of our clientele in Europe are from the UK. When you start noticing a lot of groups come from certain parts of the UK, it makes sense to offer the activity in their hometown.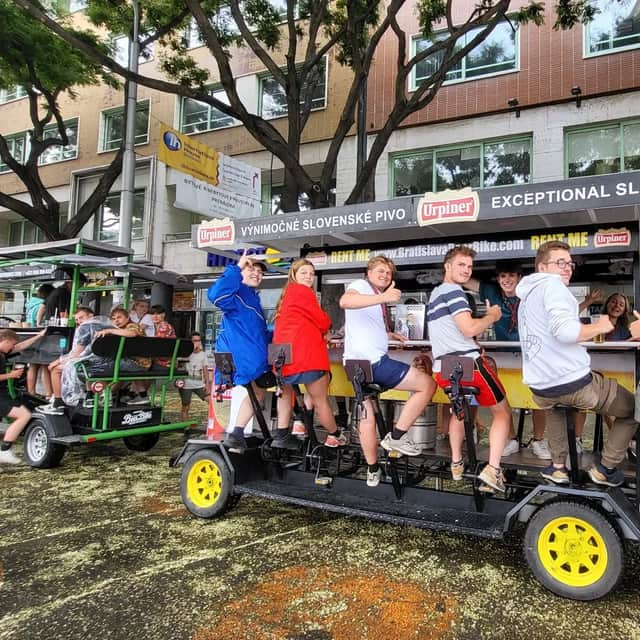 "Not everybody can afford to travel with a large group abroad. We are aware of Newcastle's population for party nightlife in general and stag business."
In London, the Beer Bike has had success in becoming more than just a booze-filled activity with dating nights for singles and teambuilding sessions. In Newcastle, organisers acknowledge the potential to capitalise on university clubs and societies.
Beer Bike colleague Athanasios Koufis said: "It's not just about partying, it can be a family activity or something to get to know people. Sometimes you just need a small spark to bring people together and we welcome everyone!"
You can find out more about the Beer Bike and book a tour here.