A new Northumbria Police project will look to cut crime in the region by tackling poverty.
Northumbria Police and Crime Commissioner (PCC) Kim McGuinness announced the project today, on Friday, March 4 at an event hosted by Lambton Street Youth and Community Hub in Sunderland.
At the event, Ms McGuinness shared data showing that those living in an area suffering a shortage of jobs are twice as likely to be burgled, three times more likely to be robbed and six times more likely to be a victim of domestic abuse.
Under the new Fighting Poverty, Fighting Crime project it is hoped that by re-engaging Northumbria's young population with youth groups and similar schemes, the North East will reap long-term benefits in falling crime rates.
To kick-start the new campaign £130,000 is being given back to local projects as part of the Operation Payback 2022 scheme.
Those benefiting include New Beginnings in Sunderland, Sports for Youth in Newcastle, Primrose Park Alliance in South Tyneside, Stomping Ground Forest School in Gateshead, Mindstars NE in North Tyneside and Prudhoe Youth Project in Northumberland.
That funding has been raised through cash seized from criminals.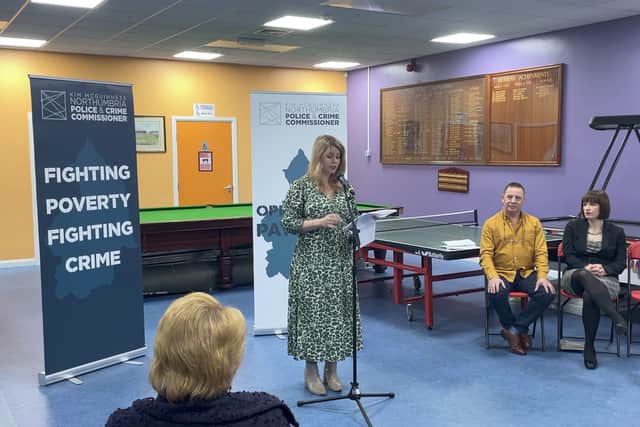 During the launch event, Ms McGuinness praised the desire of those local groups for wanting to work with the police to help lower crime levels, rallying together despite poor Government funding.
She said: "We don't have enough money. We never do.
"My first approach to fighting crime will always be a well-resourced police force, but that will only get us so far.
"As a region, we've got to stand up to the deprivation we see around us, we have to work together to tackle deep-rooted poverty, because for too long government just hasn't cared."
Speaking to NewcastleWorld after the event, the policing chief expanded more on her pride of those involved in the Fighting Poverty, Fighting Crime project.
She said: "I'm incredibly proud of this region. People do come together, that room was packed today and it was packed full of community activists and people who want to take this on and do something to improve this area.
"What we are seeing from the Government isn't Levelling Up. It's an investment into bright shiny projects on a one-off basis that organisations and areas have to bid for.
"We need power handed back to regions who know what these issues are.
"We've seen £32 million taken out of youth work just in this region, and Government are promising £16 million nationally. It's not good enough."
Also present at the event was Kevin Howard, Project Manager at the Lambton Street Youth Centre.
Mr Howard gave a moving speech about the changes in youth projects over his 30 years involved in schemes.
He lamented the loss of secure job industries such as shipyards, steelworks and construction from the North East and described the impact on Government pressures on the work his team do.
Mr Howard said: "Kids became an output, a number of how many kids can you reach, how many kids can you get a recorded outcome.
"I was forcing kids into doing awards that they didn't want to do because I needed the outputs.
"Kids just wanted to come in and enjoy themselves.
"We still provide opportunities for young people to engage in youth services - sport, recreation and fun activities. But at the same time, the future of our young people has never been more uncertain.
"It seems we need to bombard them with problems rather than solutions."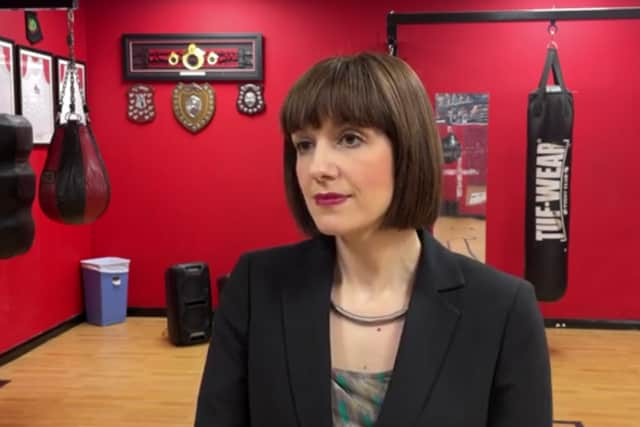 MP Bridget Phillipson, Shadow Secretary of State for Education was also in attendance and welcomed the Fighting Poverty, Fighting Crime scheme.
Speaking to NewcastleWorld, she said: "I was delighted to be here today backing our PCC's plan to fight poverty and also to fight crime.
"We've got some amazing and fantastic children across the region and they do need support to get on with life.
"It's really important we intervene at the earliest possible point, and that's the work that Kim McGuinness is doing."