Fire breaks out in Greenside as blazes across region continue
A large blaze has broken out in a farmer's field in Greenside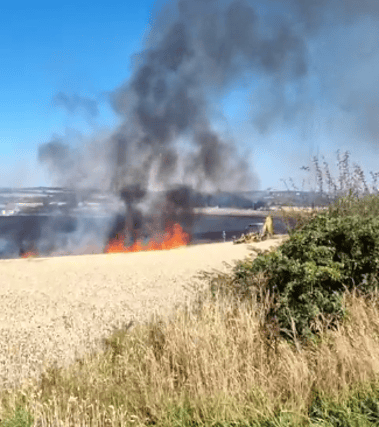 Another fire has broken out in the North East with a field ablaze in Greenside.
Shocking images shared online showed towering flames and billows of smoke coming from the centre of a farmer's field just off Dyke Heads Lane in Greenside, Ryton.
It comes as the Tyne and Wear Fire and Rescue Service continue to fight a number of fires across the region caused by the dry weather.
A local man who filmed the fire said: "The farmer is frantically trying to create a barriet to stop the fire from spreading."
Three appliances are already on the scene in Greenside, having spent the last 24 hours fighting a blaze in nearby Ryton Willows that broke out on Wednesday afternoon.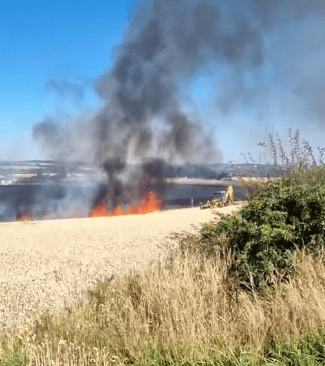 That fire is now extinguished, but emergency services are still asking the public to stay away as smoke continues in the aftermath.
"The majority of the most challenging fires are grass fires in large stretches of field. These very dry conditions cause fire to spread rapidly.
"We have five appliances at such a fire in Walbottle and three appliances in attendance at a field fire in Greenside.
"Both of these fires are surrounded and we are working hard to extinguish them and prevent them spreading any further.
"We would continue to ask the public to behave responsibly and follow our advice to help mitigate against an increase in incidents.
"Our Fire Control are doing an amazing job with another big spike in calls. Please be patient and only call us in an emergency.
"We will prioritise calls where there is an immediate risk to person or property but will always send an appliance when it is needed."