Episodes five and six of the most recent Geordie Shore series, which focuses on a reunion of old and new cast members, have been filled with drama. As the group continue their holiday in Portugal, more ex-cast members have been arriving which has made for some uncomfortable moments and a fair few arguments. "We're all adults now and there's still drama going on," said Sophie Kasaei.
In the most recent episodes, we saw the fallout from Jay Gardner and Abbie Holborn's drunken kiss on the holiday, as two people who are interested in them arrived. Chantelle Connelly, who had been flirtatious texting Jay for a few weeks prior, and Louis Shaw, who has a romantic history with Abbie, both arrived and were shocked and annoyed to hear that Jay and Abbie had shared a kiss.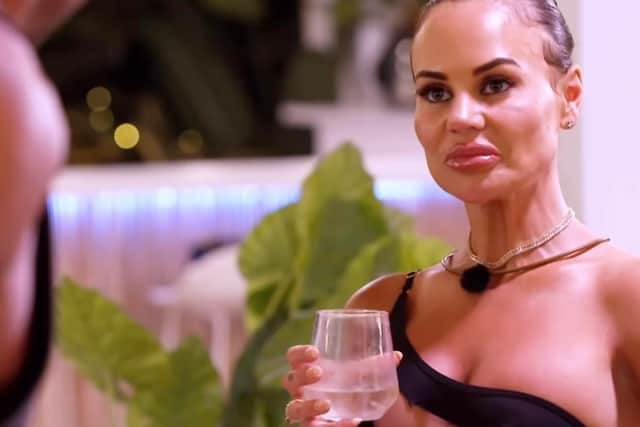 Louis's arrival also brought more drama and upset, as he spoke on behalf of his best friend, Ant Kennedy. Louis shared with the group that Ant was upset with the group due to their lack of support after an attack in Ibiza left him with a broken jaw. "I promised Ant that I would come over here and put his story across," said Louis.
We also saw the arrival of Kyle Christie - who decided to join the holiday just in time for his ex Holly Hagan-Blyth's hen party which made for awkward scenes. "I'm starting to feel that I might be the only one glad to see him," said James Tindale of Kyle.
But amongst the arguing and the drama, there were some heartfelt moments between members of the cast. Former enemies, Charlotte Crosby and Chantelle Connelly made up, as they spoke about their differences. Charlotte explained that Chantelle hurt her by "getting with" former Geordie Shore member Gaz Beadle, when Charlotte was suffering from an ectopic pregnancy with Gaz's child. Chantelle expressed regret, claiming she didn't know at the time what Charlotte was going through. The pair bonded over Charlotte's new pregnancy, as Chantelle also has a child. "I'm desperate to chat to someone about motherhood," said Charlotte.
Chloe Ferry and Bethan Kershaw also ended their long-running feud, which started because Chloe claimed that Bethan had not supported her during the loss of her father. The pair made up and shared a hug.
Geordie Shore continues to air on Tuesdays on MTV, Now TV and Paramount+.