Former Geordie Shore star, 30-year-old Marnie Simpson announced via her Instagram account that she has set up a website, dedicated to help those with fitness and weight loss.
After teasing her followers of 5.3 million over a few days that she would share her tips for weight loss, she finally announced the creation of the website, on Boxing Day.
In a video post, Marnie donned a gold gym outfit, a matching crop top and leggings. Standing in front of her Christmas tree, she told fans how she managed to lose two and a half stone in four months - and now she is going to share her tips and advice on how she did it.
Marnie, who has two young children, Rox and Oax, explained that she gained weight after the birth of her children. She also explained that she suffers from bladder issues and Polycystic Ovary Syndrome (also known as PCOS) which weight gain is a symptom of.
Marnie explained that she lost the weight with the help of a personal trainer named Lisa, who set up a fitness regime and diet plan to follow.
In a second Instagram post, Marnie showed before and after videos of her weight loss. She wrote in the caption of the post: "Was in quite a dark place with my confidence a few months ago feeling like I'd lost myself." She further explained that she was "feeling myself again" after losing two and a half stone, after getting back into exercising and having better portion control over her food.
"LOADS of you have asked how I've done it. So I've thrown everything onto a website for you all, everything in one place for you all to follow." She added.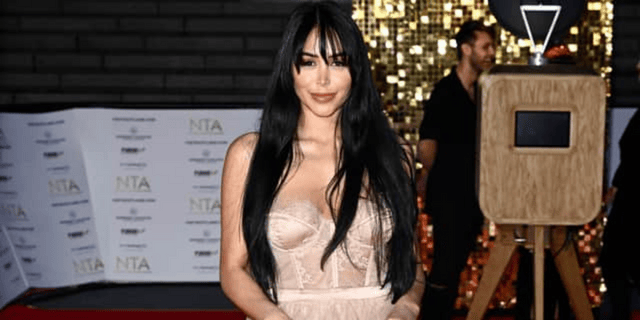 Marnie's new website, Marnie's Motiv8 which usually costs £60 to subscribe to, is currently on offer for £39.99. Subscribers can access fitness videos consisting of eight minute routines, as well as the diet plan Marnie herself followed.