Great North Run 2022 route: Hardest parts and where to watch
Everything you need to know about tacking the Great North Run course
Watch more of our videos on Shots! 
and live on Freeview channel 276
Visit Shots! now
After a variation in the course last year, the Great North Run 2022 will see a return to its traditional route starting in the Newcastle city centre and finishing in South Shields.
With months of fundraising and training out the way, the iconic Tyneside race returns on Sunday, September 11 with a bumper number of participants taking part this year.
A whopping 60,000 people will line up on the start line in Newcastle before taking on the 13-mile course into Gateshead, across South Tyneside and finishing in South Shields.
Whether you're a first-time runner, a seasoned Great North Run participant needing a refresher or a supporter looking to pick the best part of the course, NewcastleWorld is on hand to break down this year's route.
Start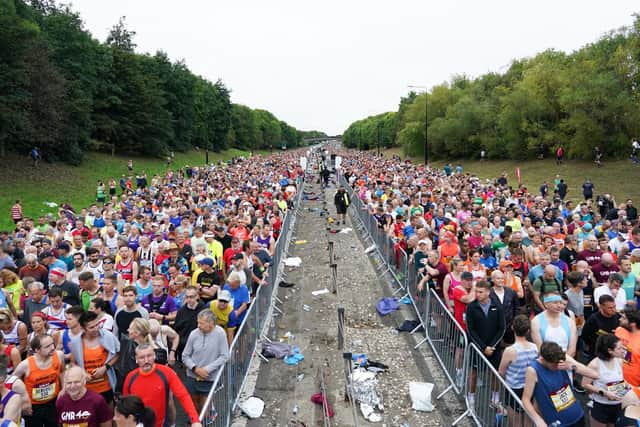 The Great North Run start line is on the A167 and can be accessed by Claremont Road - more information on how to get there on race day can be found here.
Once the gun goes, runners race along the road under the bridges and down towards the Tyne Bridge.
It's a fast start to the race. Not only is it easy to get carried away in the emotion and excitement off the start, but there's a 25-metre drop in this first 1.75 miles.
Facilities: No water or toilets on this stretch.
Is this a good place to watch?: Probably not. Some spectators will secure a spot on one of the bridges over the A167 which gives a great bird's eye view of runners. However, it can be hard to get roadside. If you're here to cheer on a loved one, they will be easier to pick out a little further down the course.
Over the Tyne Bridge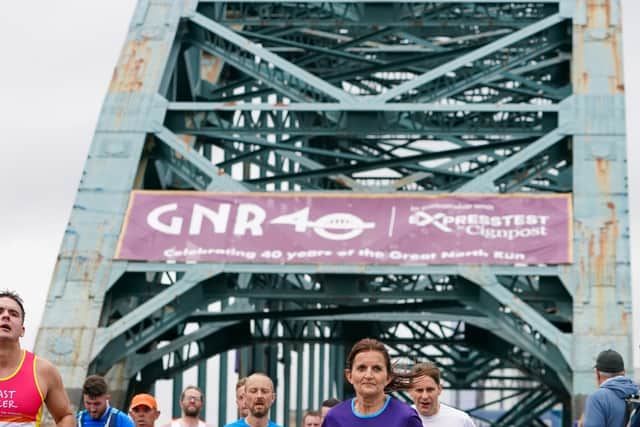 The most iconic part of the Great North Run comes early on in the route. Runners travel over the Tyne Bridge just before two miles into the race.
At this point, participants are still pretty bunched together and it's a good time to calm down after the start and find that race pace.
Once over the Tyne Bridge, there's a short but noticeable incline of about 10 metres heading into Gateshead.
Facilities: No toilets or water along this stretch.
Is this a good place to watch? Potentially. The Tyne Bridge is understandably busy, but if you get a good spot it's a pretty iconic place to take in the event. Again, if you're hoping to spot a loved one, you might want to be a bit further down the course where the runners are a little more spaced out.
Gateshead International Stadium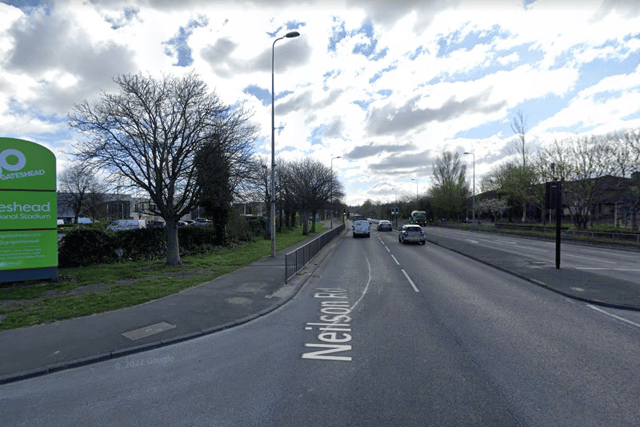 Once up that small climb runners pass by the Park Lane roundabout and reach Gateshead International Stadium just after the three-mile mark.
There's a 15-metre drop from the roundabout to the stadium and it's worth enjoying that decline as there's a long uphill stretch coming up.
Facilities: Medical tent, toilets and water station just before Gateshead International Stadium.
Is this a good place to watch? Yes. By this point, runners will be easier to pick out in the crowd and Gateshead International Stadium has its own Metro station just up the road. That allows spectators to take in the race and easily hop on the Metro to head to the coast and catch the finish.
Heworth climb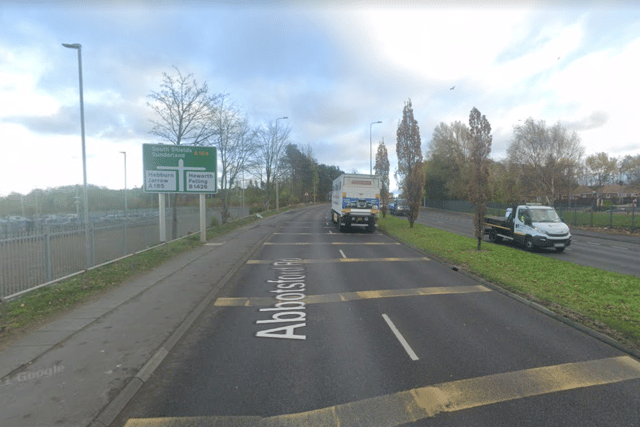 With the excitement of the start fading away and the downhill drop to Gateshead International Stadium ticked off, it's time to put a bit of work in.
From around 3.25 miles to five miles there is an elevation gain of around 30 metres.
That may sound intimidating, but it does come gradually over that near two-mile slog, so there's no need to fear a mountainous rise.
Facilities: Toilets and water just before Heworth Metro station.
Is this a good place to watch? Yes. There should be plenty of space alongside the road and Gateshead International Stadium, Felling and Heworth Metro stations are found nearby to the route here.
John Reid Road roundabout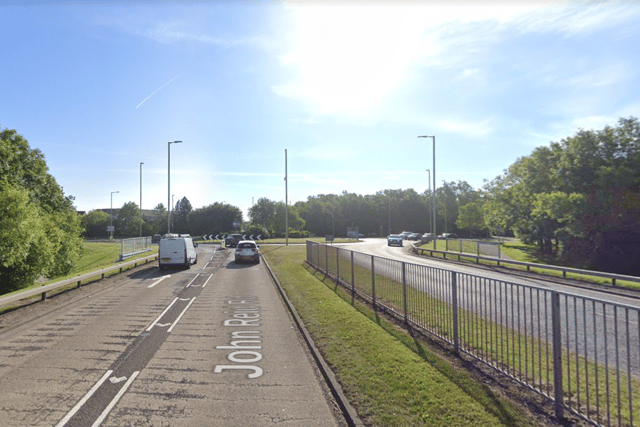 Once at the top of that rise, runners will come all the way back down again over the next three miles.
The highest point of the course is reached under the Black Bull Junction at mile five and by mile eight at the John Reid roundabout participants have dropped more than 40 metres to the lowest point on the course.
This middle part of the course is the perfect point to kick on and benefit from that gradual drop in elevation.
Facilities: Toilets and water before mile six near Whitemare Pool. Medical tent just before mile five and at mile six.
Is this a good place to watch? Probably not. This stretch isn't quite as easily accessible by public transport if you don't live nearby. If you are hoping to watch runners twice, you're also better somewhere nearer the start and then nearer the end, rather than bang splat in the middle of the course.
Push to the coast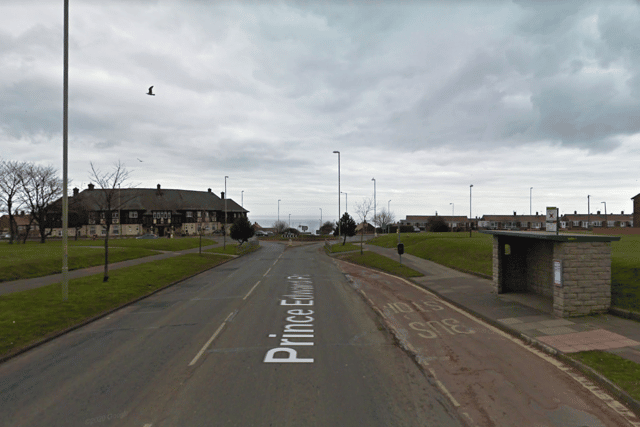 With runners now cruising past the halfway mark and allowing minds to picture the finish, thoughts will turn to the coast.
After the John Reid roundabout, there are around three and a half miles until the sea is in sight.
For many, this is the hardest part of the course. A 20-metre incline over this stretch isn't too bad but working towards that final mile in South Shields can require some gutsy running. Once you're through this stretch, you'll fly to the finish.
Facilities: Medical tent, toilets, water and showers between mile eight and nine. Another medical tent and more showers just after mile nine with a further medical tent, toilets and water after mile 10. Medical tent and showers just after mile 11.
Is this a good place to watch? Sure. Again, it's perhaps not the easiest to reach via public transport, but getting yourself by the course just before the final mile can save getting caught up in the crowd right at the end. What's more, it's at this point that runners can be most in need of some words of encouragement from supportive friends and family.
Finish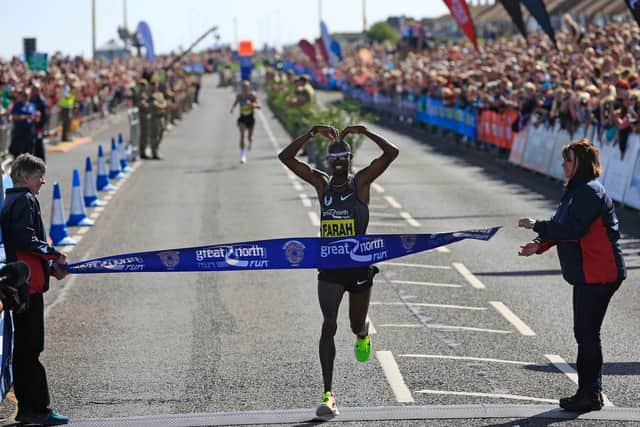 Back in South Shields again, there will be a wall of excitement awaiting runners by the coast.
The climb finishes at Redwell Lane where runners then come down a steep drop of about 15 metres into the final mile.
That's followed by a five-metre lip back up onto the coastal road where a gradual decline of 10 metres comes towards the finish.
Here crowds will be thick and the noise will be loud. However much pain you're in, take a moment to drink it in before the Great North Run excitement ends at the finish line.
Views over the coast are incredible and you're sure to find an extra push over the final mile to make it across the line.
Facilities: Water and toilets just before mile 12. Two medical tents along the final mile and at the finish.
Is this a good place to watch? Potentially. It depends on what you're hoping to get out of your spectating. Crowds will be big so it won't be the most intimate to cheer on a loved one, but if you're hoping for an electric atmosphere it is certainly the place to be.