A Hexham brewery-worker has been left lost for words after his stunning shot of the International Space Station over North East skies went viral on social media.
Wil Cheung is an astrophotographer who works as the resident astronomer at The Twice Brewed Observatory in Hexham.
Wil managed to snap a photo of the International Space Station travelling in front of the sun and shared it with followers online, not quite realising the magic moment he had witnessed.
Soon the post had picked up more than 700,000 likes, 44,000 shares and over 33,000 comments on Facebook.
Wil said: "I'd been trying to capture the International Space Station in transit in front of the sun for a year. This was my seventh attempt.
"It's a difficult shot to get as the Space station orbits around the Earth travelling 17,500 mph and approximately 240 miles above us, so the window to get a shot of it passing in front of the sun is less than a second."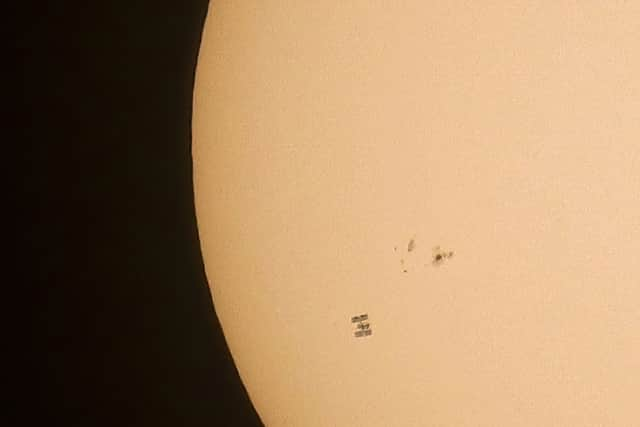 It was at 12:36 pm (and 30 seconds) on Sunday, August 14th near Bowburn, in County Durham that Wil, who is the resident astronomer at The Twice Brewed Observatory in Northumberland, finally got the photo he'd been waiting for.
He said: "I drove down and set up my camera and telephoto lens so I knew I was ready to get the photo – but you never know if the weather is going to be kind to you at that exact moment.
"Thankfully the skies stayed clear and I got it. I couldn't quite believe it."
Will briefly tasted viral stardom a few months ago with a shot of a shooting star at The Twice Brewed, but the International Space Station snap has reached new levels.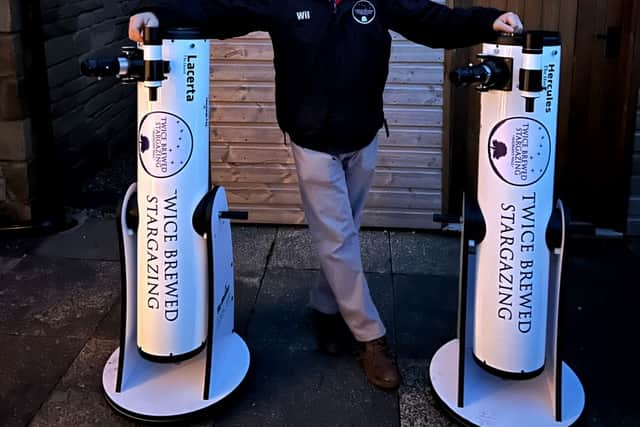 He added: "I was simply amazed at how the photo was being shared and liked.
"The shooting star family photo got a lot of attention, but this has been just unbelievable.
"On average, one of my posts will get 1-2,000 likes. But 700,000? I've never had anything near that. In addition, I would normally pick up 500 followers a week on my Facebook page. In the week following the Space Station photo post, I had 27,000 new followers!"
Wil's Facebook page can be found here.