Hexham woman recalls Queen's coronation and praises 'well behaved' monarch ahead of Platinum Jubilee
Pauline shared her memories of the Queen's coronation and why "it's nice to be British"
Watch more of our videos on Shots! 
and live on Freeview channel 276
Visit Shots! now
A Hexham retirement home resident has been remembering Queen Elizabeth II's coronation ahead of the monarch's Platinum Jubilee next week.
Pauline McLaren was just seven years old when the Queen took up her position but remembers that day well.
The 77-year-old was born in Wiltshire and spent 40 years living in Edinburgh before hopping back over the border late last year to move into McCarthy Stone's Hexham retirement home.
Pauline shared her excitement for the Jubilee with NewcastleWorld, telling the story of those royal celebrations all the way back in 1952.
She said: "My mother was a member of the Women's Institute and helped put on a float.
"Henry VIII was our district nurse, a very large lady, so that was her role.
"There were six wives, beautifully dressed and I was Princess Elizabeth. I sat at the front of the float.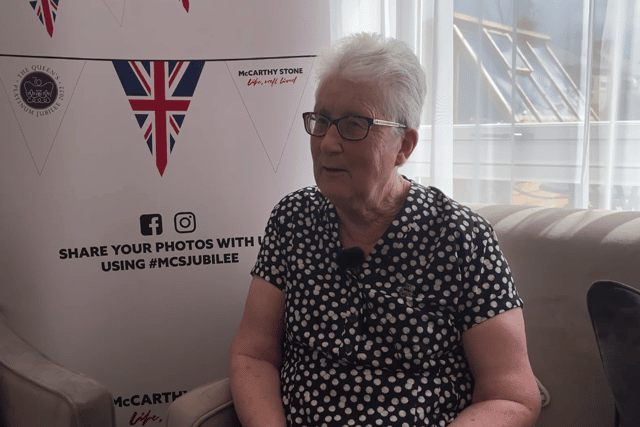 "I remember how we were dressed and how we drove through the village to the fate field.
"They wanted to dye my hair auburn but my gran said no! She wasn't having that."
After celebrating the coronation Pauline and her siblings were given special coronation mugs and red, white and blue caps.
The youngster was so gripped by coronation fervour that her parents even bought her a commemorative tea set - "it was more for dollies", Pauline admitted but said she kept it close to her throughout life before handing it down the family.
With such happy memories of Queen Elizabeth's ascension to the throne 70 years ago, Pauline said that she is looking forward to more celebrations for the Platinum Jubilee - in particular what McCarthy Stone Sales Advisor Lauren Sykes calls a "fun-filled" tea party on-site.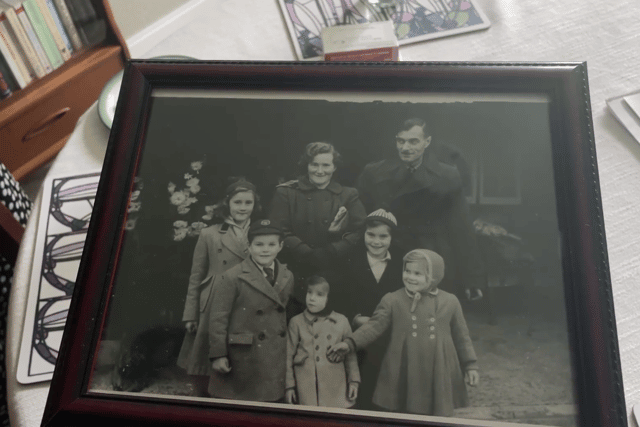 There will be live music, special caterers brought in, the town mayor in attendance and a town crier too for the residents.
Pauline also hopes to get down to a regatta on the stretch of The Tyne in Hexham and a concert at the Abbey too, keen to pack the calendar.
She added: "We'll have to see what time we have!"
Lauren and the team are pulling out all the stops to drum-up Jubilee excitement at the residence, recognising its importance for the older generation.
She said: "I'm a royalist myself and I'm so proud to be British and have that.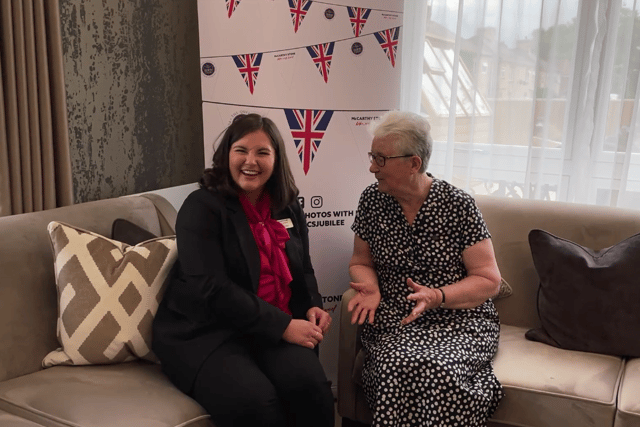 "It's something I do speak about with homeowners and I think it's so amazing for them to be able to talk about the times, how things have changed with the monarch and everything.
"It's amazing for them to get together and celebrate something in common."
Pauline recognises that there seems to be less of a royalist attitude in younger generations, but thinks youngsters of today still have plenty to learn from Queen Elizabeth.
She said: "I know she's had her problems in the family.
"Everyday people can have divorces or whatever in your own family and it isn't in the press the next day.
"She doesn't say much and she doesn't complain.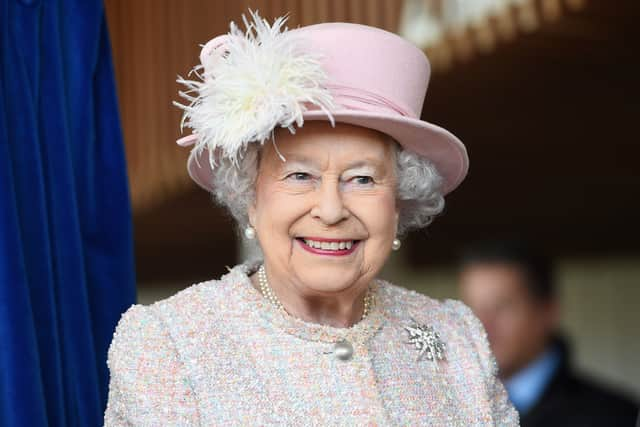 "I think keeping quiet is often the best thing.
"When she might say something it opens the gate to a hiding to nothing sometimes. She has known how to behave."
Pauline adds that it's the monarch's position she has learnt to respect and when Charles and William take the throne, she will be just as enthusiastic.
Finally, on whether we should all be celebrating the Jubilee like she is, Pauline said: "Of course we should be celebrating!
"I remember her coronation so have followed her through her ups and downs, we might say.
"It's nice to be British, which is what we are.
"Everyone loves a piece of cake and maybe a glass of wine! It's nice to all get-together."