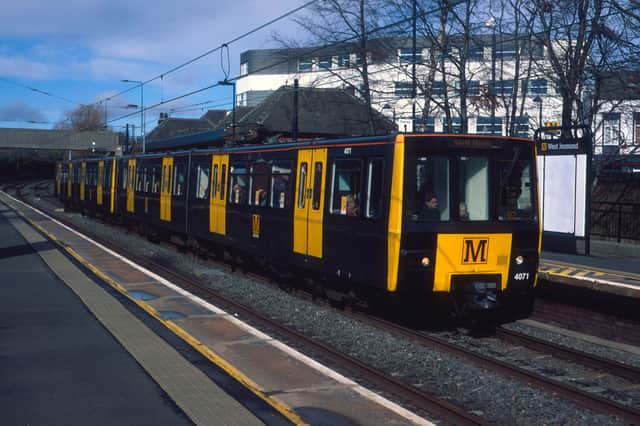 The Tyne and Wear Metro is taking active steps to become a safer place to travel after securing Safer Streets funding from the Government.
Northumbria Police and Crime Commissioner Kim McGuinness headed up the big which has awarded the travel providers with £800,000 to help customers stay safe.
The funding comes after the Commissioner heard from women, passengers and park visitors about the lack of safety they currently feel at night and in direct response to the tragic murder of Sarah Everard.
Changes will include a new reporting app for passengers to report crime and anti-social behaviour.
All transport staff will also use body-worn cameras and there will be Street Pastor-style safety volunteers on the lines.
Extra CCTV is also being added.
Women's Street Watch, a group who help ensure the safety of women on the streets of Newcastle at night, recently spoke to NewcastleWorld.com about their rapid follower increase following national events of violence against women.
Speaking about the Metro changes, a Women's Street Watch spokesperson said: "We're supportive of the improvement ideas for the Metro system in Newcastle.
"Out of a survey on our Instagram, 64% of women in Newcastle specifically don't feel safe on public transport.
"More than half of the women we surveyed don't feel safe on public transport altogether so hopefully these improvements will help to change that.
"Additional CCTV and more nightly patrols in particular are some things women we've spoken to have suggested as a way to make them feel safer.
"We'd already discussed as a group about having Women's Street Watch volunteers on the metro at night, so the fact that this is already being put in motion is really encouraging."
Police Commissioner, Kim McGuinness, said: "I want Northumberland, Tyne and Wear to have a first-class public transport network in which women and all passengers feel safe to travel. This £800,000 is a vital first step towards that.
"When people are on a bus or a Metro they should know that there is always help at hand. We want to give the reporting of anti-social behaviour a complete overhaul and make it so much easier for local people to get the help they need when they need it.
"We also want to implement practical solutions like help points and improve lighting. We want to support all this with educational campaigns to raise awareness and promote the support services that people can turn to."