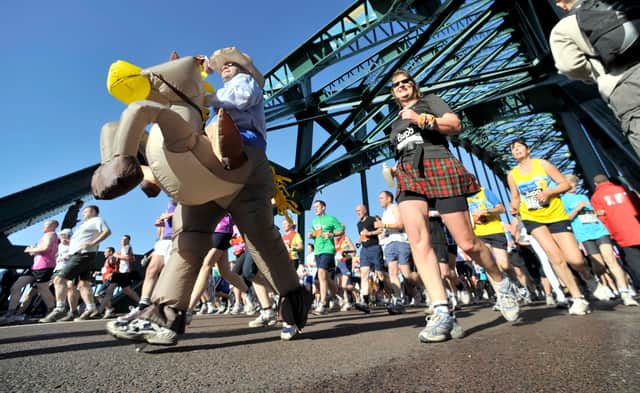 A New Year's resolution to participate in the Great North Run might be on your to-do list in 2022, but knowing how to prepare, where to sign up and how to take part is vital.
The Great North Run 2022 takes place on Sunday 11 September, 2022, and will return to its traditional route of Newcastle to South Shields.
Last year, the route changed in light of coronavirus restrictions, turning the Great North Run into a sightseeing half-marathon around Tyneside, looping back to the starting line.
Next year will see the Great North Run return to its usual route, and those interested in participating will need to apply early.
Applications for the event open on January 10, 2022 and close just a few weeks later in February.
Potential participants must fill out an application online and submit it before the allocated deadline.
Applicants are notified of their success in mid-February, and from there a statutory entry fee of around £58 is required.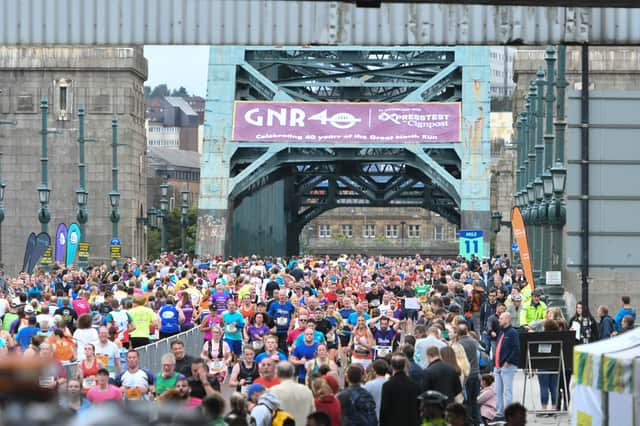 Those running in sponsor of a charity are given a slightly different set of rules, with a target fundraising price needed to secure your slot in the race.
These ballots can be confirmed a little closer to the date of the half-marathon, but those wanting to take part are advised to get in early.
For the elite athletes in the North East, applications are open to those that meet a certain criteria.
Elite fields are restricted, and the Great North Run site advises early application to those spots. Those interested must contact Andy Nixon with personal details and information on qualifying races.
Any athlete wishing to compete must hit the race criteria.
For men, that means a 31-minute 10km time, a 51-minute 10-mile record, 69-minute half marathon or a two hour and 24-minute marathon.
For women, a 37-minute 10km time, a 62-minute 10-mile record, 82-minute half marathon or a two hour and 47-minute marathon time.
For wheelchair athletes, a 45-minute 10km time, a one hour and 25-minute half marathon or a three-hour marathon time are needed to apply.