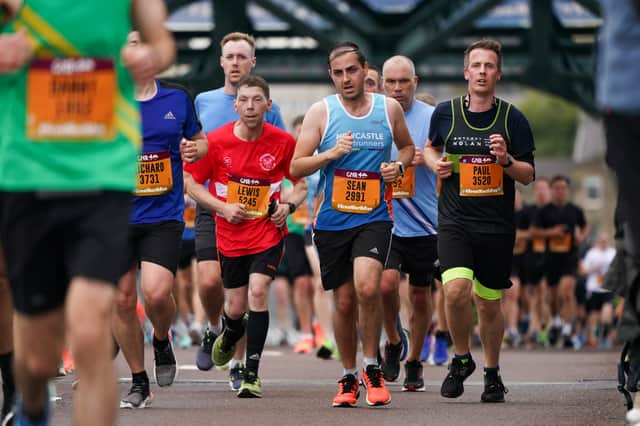 The uplifting race certainly does have a motivational quality about it and, even though the 2021 event has just passed, many will be looking forward to the Great North Run 2022.
For most, it's a matter of luck through the ballot system that opens towards the start of each calendar year.
However, the Great North Run has now launched a membership scheme that will allow keen participants to remove that element of risk and secure their bib immediately.
The membership runs for three successive years, so can score you guaranteed entry into the event in 2022, 2023 and 2024.
To become a member you sign up via the Great Run site and pay the £65 fee.
For that price, as well as skipping the ballot, you receive a special Members' t-shirt, a special run number and a free professional medal ceremony on event day.
Although members can secure their place before the ballot takes place, the usual entry fee must be paid on top of membership price.
How to enter the Great North Run without membership?
If you don't fancy forking out that £65 for membership, you'll have to get your Great North Run place in the traditional way.
That means chancing your arm with the ballot system.
The ballot for the Great North Run 2022 is not yet open, so be sure to keep checking back for official announcements confirming a date. It's usually around February time.
If you do fail in the ballot, or have a special reason to be running, you can get an entry via a charity, as long as you commit to raising a certain amount of money.
Check out this article for all you need to know about entering the race.