Tyne Tunnel boss Philip Smith has shared his pride at how the road has adapted to the cashless tolling system one-year to the day after it was introduced in 2021.
The famous toll booths that stood at either end of the tunnel were removed on November 8 last year with drivers asked to pay online either before or after completing a trip through the busy road. It's been a year of much dispute for the system, with independent watchdog Transport Focus appointed to investigate the tunnerl's operation, but TT2 has stuck to their guns and backed the new way of working.
Data shared by the company one year on has shown that despite teething problems, overall drivers are getting through the tunnels 42 seconds faster than they were before with nearly 17.5 million journeys made in the last 12 months and almost 97% of drivers now paying their toll on time – up from 94.6% a year ago. The number of Unpaid Toll Charge Notices (UTCNs) being issued as a percentage of journeys made in the month is down from 5.39% in month one, to 3.11% in October 22.
TT2, which operates the tunnels on behalf of the North East Combined Authority, has said it is particularly proud of the emissions data which shows over 90% less CO2 is being emitted into the air at the tunnels, compared to 12 months ago. The CO2 saving over the last year equates to 26,987 return passenger flights from Newcastle to New York.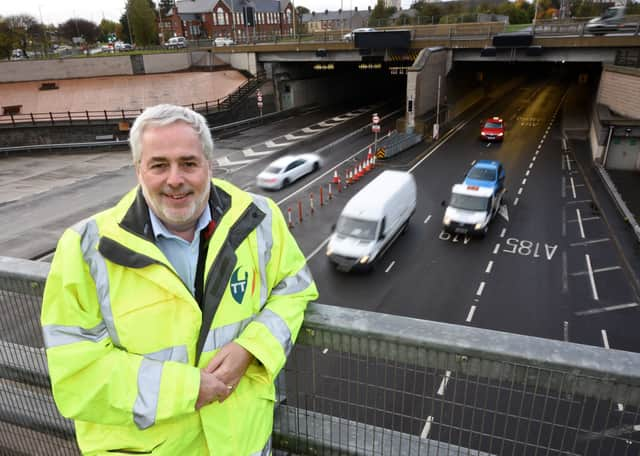 Philip Smith, Chief Executive of TT2, said: "I am incredibly proud of how far we have come in the year since we introduced such a significant, historic change at the tunnels. Our main objectives of delivering faster, smoother journeys, reduced emissions and better local air quality have been met and we continue to listen to customers and analyse data and feedback to make sure we continuously improve our processes and the customer experience."
Last month a Freedom of Information request by NewcastleWorld showed that hundreds of drivers have had fines, known as unpaid toll charge notices, overturned thanks to a hardship scheme that the council encouraged TT2 to implement. Since April 2022, 198 individuals have been referred to the PayPlan scheme by TT2 agents to receive free financial advice, assessment and other services - which can lead to charges being waived. A total of 535 UTCNs have been rescined as a result.