It's 4:30 pm on a Thursday evening and it's a real struggle to type this piece.
24 hours ago I was sent, like a lamb to slaughter, to try The Gym's festive Sweat Zero class at its Newcastle city centre location.
The company are launching the new campaign alongside Love Island star Montana Brown to keep the nation active and motivated over the notoriously binge-worthy Christmas period.
The Gym are giving out 5,373 free three-day passes across each region in the UK - the idea being that the average adult consumes a whopping 5,373 calories on Christmas Day.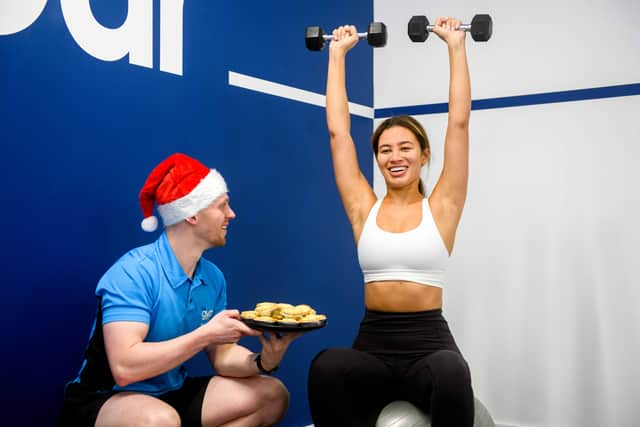 The Sweat Zero classes are billed as being "all about helping to strike a balance between living your life and being fit and healthy by removing any of the guilt which can come after some serious Christmas overindulgence".
The sessions, taken one-on-one with a personal trainer, are intense and focus on total body fitness - it has to be said, there's nothing particularly festive about the actual session, it's the type of training you see happening all year round.
As a cross country runner, I headed down to The Gym near The Gate fairly confident that whatever personal trainer Cam Burke threw at me would be manageable.
The session started with a quick consultation about fitness levels and exercise frequency, a sign that each Sweat Zero session is catered to the individual.
The next hour features a series of exercises focusing on a high number of repetitions and what Cam assured me was a 'light' weight.
My session included everything from overhead press and bent over row to a go on the sled push and a gruelling introduction to a devil press.
The session was both heart-rate raising and a strength test.
"It might hurt a little in the morning," Cam walked as I escaped his reign of pain.
He was certainly right about that as I found myself practically rolling around the house today.
Nonetheless, when I sit down to my third round of Christmas Turkey on the 25th, I'll remember my Sweat Zero session and tell myself I deserve it.