"I wake up in the morning and all I worry about is the bills. I go to bed at night and all I worry about is the bills."
Those are the heartbreaking words of Soni Sidhu, who runs family food business Sidhu's Fish and Chips in Wallsend.
Like many small business owners in the North East, Soni is anxious about the rising in energy bills and worries about the future of his business, which has been in the family for three decades.
Soni said: "Me and my family have been in Wallsend for the last three decades.
"We started as a corner shop and took over this shop in 2020, it's stayed in the family.
"For the last however many years prices would go up 1-5% every year and it was manageable. We knew where we were at the start and at the end.
"We'd only print menus once a year as prices were stable.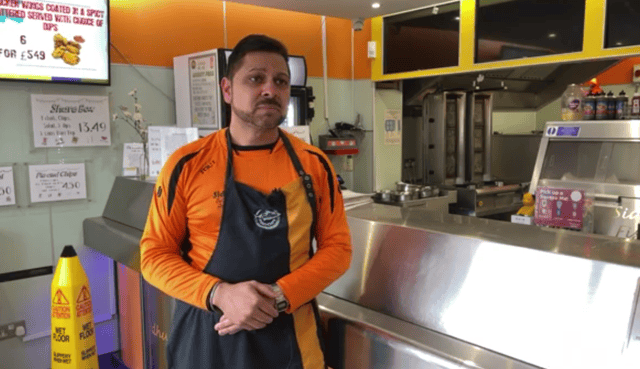 "In that time we've had recessions and shortages and Covid but with all those things we've overcome it. This is something else."
Soni chokes up as he speaks of feeling cornered in with no more energy-saving measures to make.
The shop already runs on LED lights, has appliances on timers, hand fillets fish and has staff trained on cutting costs.
The rise in bill prices this year means that Soni would have to increase prices by 30 to 100%, but knows customers also struggling with the rising cost of living will struggle to pay that - "I couldn't afford to pay that," he admits.
Soni added: "I'm devastated. I've been working for my family since I was 15 when I was in school and this is the first time I feel I haven't got a plan.
"It's easy for the government to say cut your costs and be more efficient, but we're already at the red line.
"We're waiting for the next push to push us over the edge and that's coming really soon which is frightening."
Sidhu's Fish & Chips is a member of the North Tyneside Business Forum which helps business owners support one another.
Karen Goldfinch, who works at the Forum, spoke of the resilience that business owners had built up over recent years.
However, she admitted, that won't necessarily be enough this time around.
Karen said: "There's lots of worry across the business community and for lots of different reasons.
"It's not just the costs of utilities, it's the cost of fuel for deliveries and the cost of supplies.
"A lot of businesses are having to put their prices up and they don't want to.
"It's a real concern that the customers aren't going to come back to them.
"Our business community has been through such a tough time these last two years.
"They're a resilient bunch. Then this has come and hit them.
"A lot of business owners have built their resilience up but there are a lot of issues with their own wellbeing and mental health.
"Business owners are people as well and have their own lives and families to look after."