South-Shields born Perrie, became a huge star as one of the members of Little Mix, who were formed on The X Factor in 2011, and went on to achieve great success in their 11 year history. After announcing hiatus earlier this year, the girls of Little Mix have been working on solo projects and focusing on family life.
Perrie is fairly quiet on social media, but from time to time shares both her professional and family life on the platform. Perrie is engaged to football player Alex Oxlade-Chamberlain, and the couple have one child, 1-year-old Axel together.
In Perrie's most recent post, we saw a video of her looking fed up as she sat watching the TV. The star then went on to explain to her 16.5 million followers that she was struggling to hear the television due to the loud snoring from one of her dogs.
The dog in question was Travis, Perrie's grey french bulldog, who was sprawled across her lap fast asleep. Perrie explained to the camera that she was relaxing after putting her child to bed. She said: "Axel is asleep in bed, and I'm having some chill time on the sofa watching TV."
However, her "chill time" was interrupted when Perrie's pooch began to snore incredibly loudly. "I literally can't even hear anything because he is so loud," she said.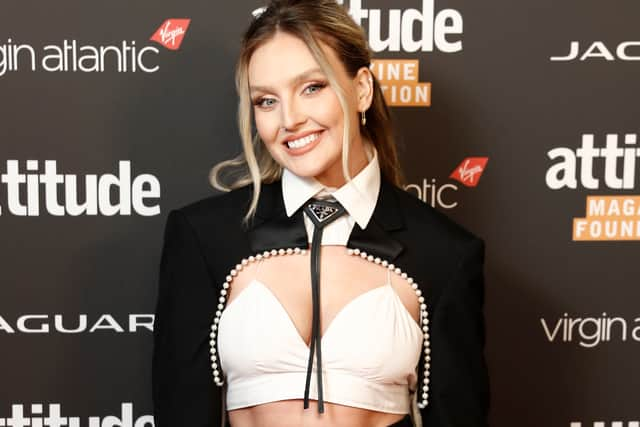 In the next clip, Perrie smiled at the camera as the situation became funnier, when her other dog, Pomeranian Hatchi also joined in with the loud snoring. Perrie said: "Now Hatchi is snoring as well but they're not in sync," she said, before breaking out into laughter.