A small local charity that strives to cut the number of unemployed women has spoken of their delight at securing a sizeable cash injection.
Smart Works Newcastle aims to give women the confidence they need to secure employment and has received a £20,000 grant from the Postcode Neighbourhood Trust.
Office for National Statistics figures show that since the outbreak of the Covid-19 pandemic in January 2020 there has been a 3% decrease in the number of women who are employed in the North East of England, which is where Smart Works Newcastle steps in.
The charity has been helped by the Postcode Neighbourhood Trust, which provides financial support for smaller charities and good causes in the North of England.
The scheme is funded entirely by players of the People's Postcode Lottery.
Charities must go through a long application process to receive the funding, from which Smart Works Newcastle emerged triumphant.
Delivery Manager Helen Boyd said: "We are absolutely delighted to be supported with a grant of £20,000 from The Postcode Neighbourhood Trust.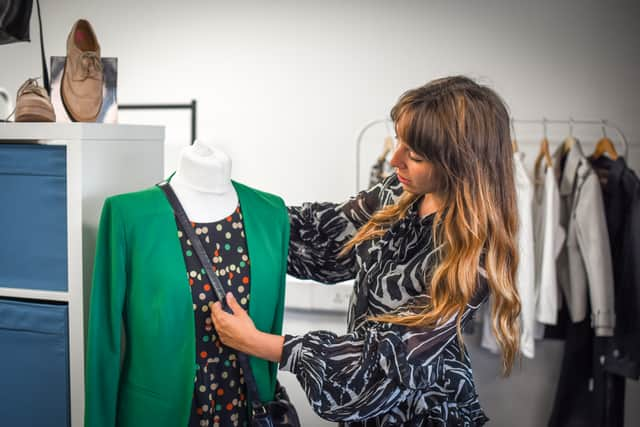 "Contributing to our core costs and growth plans, this funding will enable us to support more women from across the North East into employment and financial independence.
"This is a real boost for the charity, and will help us to keep taking our organisation from strength to strength."
In addition to the four members of staff who oversee the strategic and operational delivery of the charity, the dressing and coaching service is delivered by a team of highly-skilled, fully trained volunteer coaches, as well as stylists to provide women with advice and access to professional workwear.
Clothes and accessories are all donated through retail partners including Hobbs, Marks and Spencer and John Lewis, as well as through donations from the general public.
Smart Works Newcastle is an independent charity that sits under a national, volunteer-led charity Smart Works, which was set up in 2013 in London. It since opened centres in Manchester, Edinburgh, Reading, Birmingham, and Leeds. The Newcastle centre was set up in 2018.