Beachgoers have reacted with horror at finding thousands of nails and copper discs scattered across Tynemouth beach at the weekend.
The Totally Tynemouth Collective took to Facebook to share images of the sharp metal pieces that were found on Sunday morning by a group of swimmers at King Edward's Bay.
North Tyneside's beaches were a hive of activity over the hot weekend, leading to locals furiously blasting the 'twunts' who had left the nails there.
Along with the nails were screws, wires and batteries.
Mallory Smith was at the coast at 7 am on Sunday and was made aware of the potentially dangerous objects by a fellow swimmer.
The 69-year-old, who is also an activist for the conservation of coastal life, told the BBC: "We understand how the usual rubbish gets here by people dropping it but this one we really don't get.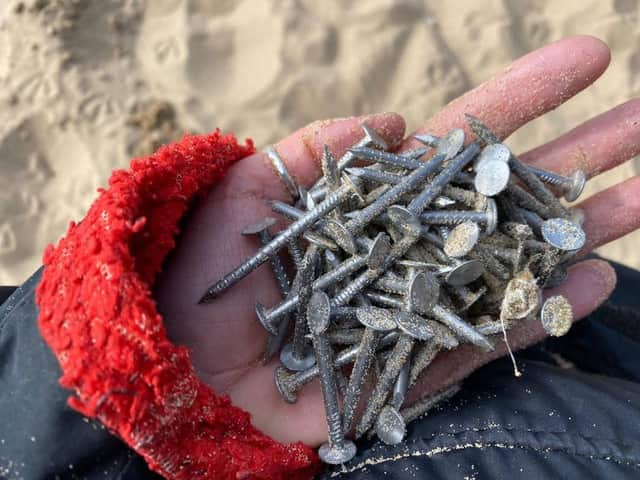 "It's horrifying and frustrating and we are all just livid and in shock and disbelief.
"We all feel it has been done deliberately, maybe because someone thought it would be funny, but we don't understand it all.
"It's just frightening and would be very nasty if someone, especially children, were to step on them in bare feet."
Sharing the worrying images on social media, the Totally Tynemouth Collective wrote: "King Ed's covered with thousands nails and copper discs this morning.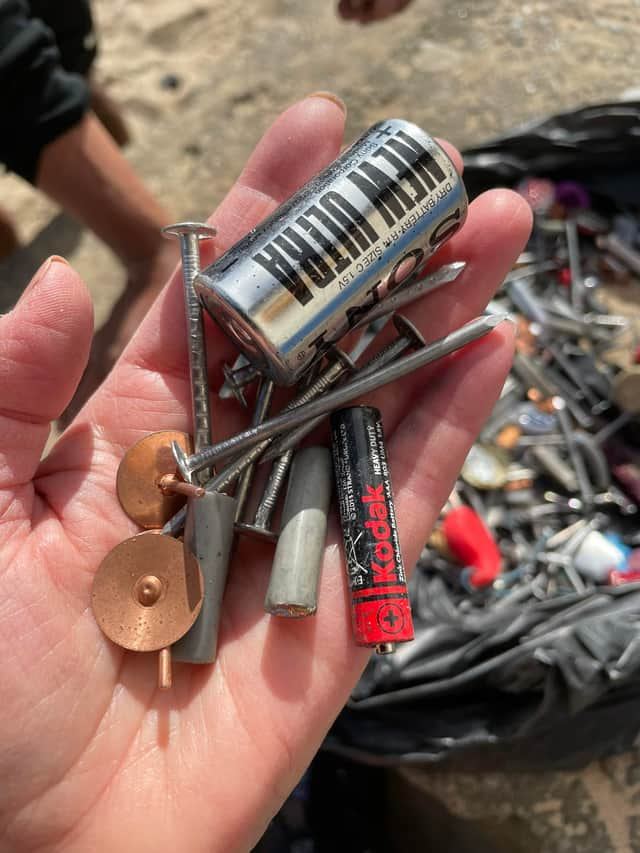 "Lots of swimmers tried to collect what we could but be VERY CAREFUL if you come down as they'd cause serious damage to feet."
The post prompted widespread disgust in the North Tyneside community with many slamming those behind the incident.
One commenter wrote: "Shocking that anyone would do that, well done everyone for all you're efforts to keep the beach safe."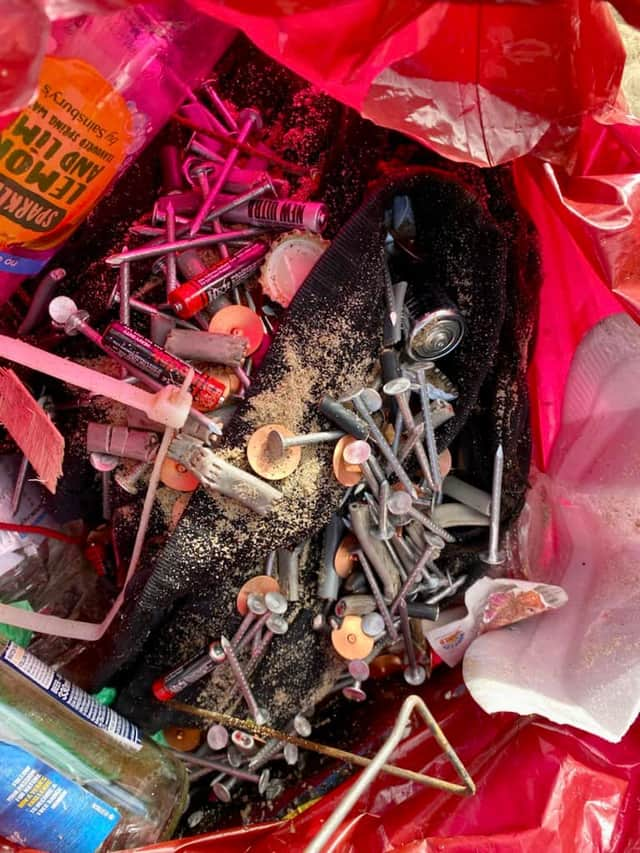 Another local shared the post on Facebook and said: "Can't believe the totally reckless behaviour of some total twunts in our area… why would you?
"Really let me shove one up your a** sideways and we'll talk nicely after!"
On Monday morning, a Northumbria Police spokesperson said: "At around 8:15 am yesterday (Sunday) police received a report of debris on King Edwards Bay, Tynemouth.
"It was reported there were a number of nails, shards of metal and batteries on the sand.
"The matter was referred to the council so the area could be cleared and enquiries are ongoing."