Former Liberty X member, Michelle Heaton has opened up on her struggles with alcohol and her journey to recovery in order to help others who may struggle with addiction.
43-year-old Michelle, who was born in Gateshead found fame after starring in music television show Popstars. After the show, Michelle, alongside Jessica Taylor, Kelli Young, Tony Lundon and Kevin Simm, formed Liberty X. The group achieved a number one hit in 2002 with Just A Little.
Michelle went on to become a well-known and loved TV personality, starring in various television shows. It was announced that she will be taking part in the 2023 series of Dancing on Ice, which will begin on Sunday January 15.
However, prior to the shows' start date, Michelle revealed her previous struggles with alcohol to her 312K followers.
The pop star uploaded photos of herself during that time, along with a lengthy caption explaining her reasoning for opening up. She wrote: "2 years ago this was me .. I was admitted to hospital, not for the first or the last time. I had collapsed in active addiction.
I left the hospital the next day, I walked over to the off-licence and bought more vodka. Seems insane? It is! But it was the only way I knew how to live. So I thought.
I swore to my peers, family and doctors I was on the mend. I meant it. But my mind of an addict had a different plan. New year is a time we all make goals, and resolutions. Why don't you make your goal to reach out to someone like me?
I turned it down so many times, so don't be discouraged if they say no. The day will come when they've just had enough. If you or anyone you know is struggling help is out there. Visit www.aa.org there is a solution.. one day at a time your life can be filled with hope faith & courage."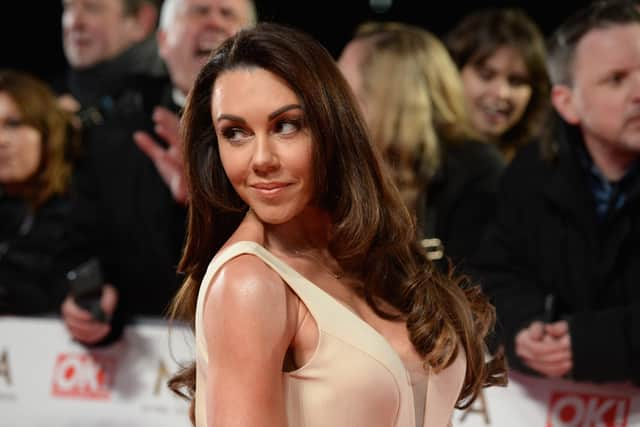 Michelle frequently discusses her previous struggles with alcoholism, to celebrate her sobriety and to help others on their own journey to recovery. Many have praised the Gateshead-born star for her bravery and honesty.