Drivers in Newcastle will have to change the way they share the roads with cyclists as of today as a new rule comes into force.
The Highway Code changes from January 29 with the aim of making our roads safer for cyclists.
It's all part of the Department for Transport's £338 million plan to encourage more people to cycle and walk by making them safer options to get around.
However, the AA are reporting that one in three people are unaware of the changes.
From today, cyclists will have the right to use the middle of the lane on roads where it would be too dangerous for a driver to overtake.
For instance, on narrow lanes and approaching junctions, cyclists will adopt this 'primary position'.
Another new section rules that drivers should not turn into a junction if, by doing so, they would have to stop or swerve around a cyclist, horse rider or vulnerable road user.
Cyclists also now have the right to ride two abreast with a specific mind to using that in large groups or with a child.
Those on two wheels are also now able to pass slow traffic, and drivers are told they must allow this to happen.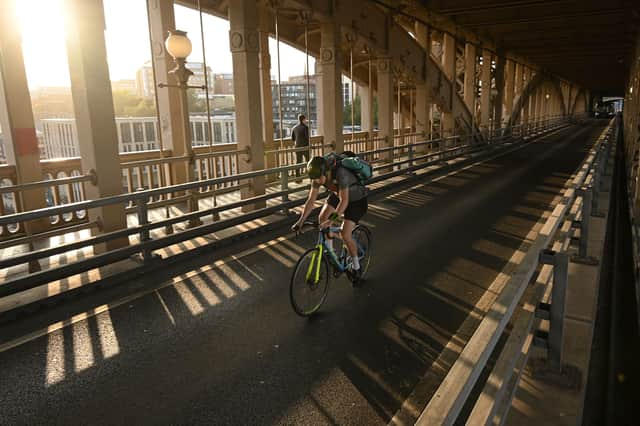 On the occasions when cars can overtake, drivers are now being told to leave at least a metre and a half between them and the cyclist.
A final addition isn't a rule change, but a clarification, that cyclists aren't obliged to use cycle lanes even if one is available - it is up to them to "exercise their judgement" on the matter.
The Highway Code is also publishing a risk-based hierarchy of road users.
From priority to least priority, it goes: pedestrians, cyclists, horse riders, motorcyclists, cars, vans and minibuses, large passenger vehicles and heavy goods vehicles.