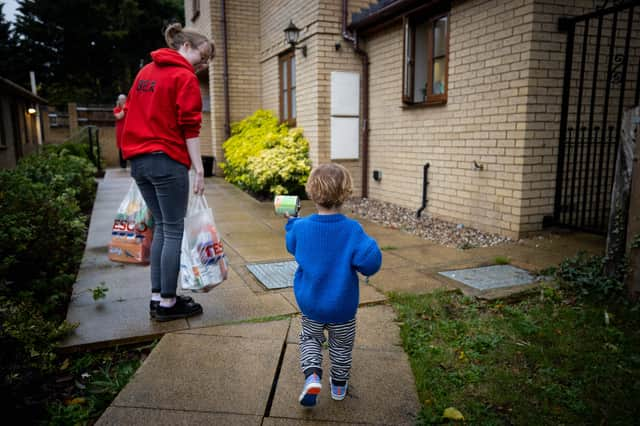 Councils in Newcastle and Northumberland will continue to provide support for families reliant on free school meals this festive period.
Children and young people across Newcastle who receive free school meals have been invited to sign up to free activities over the school Christmas holidays.
Newcastle City Council is working with over 50 community projects and leisure partners to offer a range of free activities, food and schemes to youngsters.
Funding for the activities comes from the £1.7 million grant received by the council from the Department for Education to build on initiatives started during the summer holidays.
The authority has written to 10,000 families identified as possibly being in need, inviting them to get involved in activities from ice skating to archery, swimming and more.
Cllr Paula Holland, Newcastle City Council cabinet member for Education and Skills, said: "This is the first time we've been able to deliver a similar programme during the Christmas holidays, but we're looking forward to engaging with a lot of children and young people and making life that bit easier for families.
"School holidays can be a really tough time for people, especially those who rely on their children receiving free school meals during term time. "Clearly, the Government needs to do more to address child food poverty and the other inequalities families face, but we're really pleased to be able to play our part to offer something meaningful and enjoyable during the school holidays."
Meanwhile, Northumberland Council has launched The Holiday Activity and Food programme (HAF) and Household Support Fund to help distribute vouchers to families who receive free school meals.
These will be distributed electronically via schools and are set to benefit over 9,000 children and young people.
The council are also putting on activities for children, young people and families to help them learn new skills, eat nutritious meals and make positive memories during the Christmas break.
Experiences include visits to Northumberland Zoo, Alnwick Garden, ice skating, swimming and more.
Cath McEvoy-Carr, Executive Director for adult social care and children's services, said: "Supporting families over the festive period is extremely important.
"Our children and young people deserve to enjoy this time and through the funding made available we can ensure that is the case this Christmas."