Hosepipe bans have been enforced in many parts of England amid the prolonged dry conditions - but are Newcastle residents affected by the restrictions?
The most recent Met Office weather forecasts indicate that these conditions are likely to continue, as the UK suffered its driest July since 1935.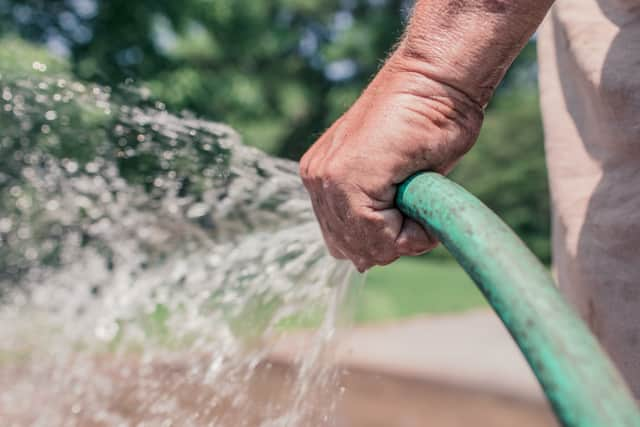 This has prompted Southern Water to implement a hosepipe ban in Hampshire and the Isle of Wight from August 5, while South East Water will implement restrictions for customers in Kent and Sussex beginning August 12.
So, is there a hosepipe ban in Newcastle? Here's everything you need to know about the restrictions set to affect thousands of households.
What has Northumbrian Water said about the hosepipe ban?
Northumbrian Water, which supplies water to the North East said however, it is "not anticipating the need for any restrictions."
Keith Haslett, Water Director at Northumbrian Water, said in a statement on August 12: "We are not anticipating the need for any restrictions on water usage this summer, however we are keeping a close watch on the situation and our teams are planning ahead for the rest of summer into Autumn, as the winter recharge will be important.
"As an environmentally responsible company, we are monitoring and carefully managing the resources we take from the environment and to help protect the region, we are encouraging our customers to use water wisely and preserve precious resources where they can. The smallest changes really do make the biggest difference.
"The teams are working incredibly hard to make sure that our reservoirs can recover over the autumn period, and this will help us to ensure that we can keep the water flowing for customers throughout winter and into next year."
Northumbrian Water said it is working with the Environment Agency and other partners to protect supplies the best they can, ensure that they keep the water flowing for customers and protect local rivers and the environment.
In order to maintain the health of the region's rivers, the Kielder Transfer Scheme has started – which will be moving around 30 million liters of water per day from Kielder reservoir into the River Wear.
The transfer, which started on Thursday August 11, was the first time a Tyne-Wear transfer has been made in 16 years.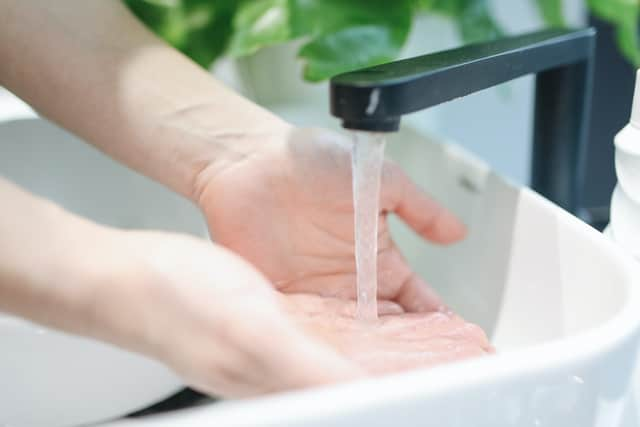 What is a hosepipe ban?
When water becomes scarcer than usual, water companies might impose usage restrictions.
By monitoring reservoir or river levels, they can detect when water becomes scarce.
In times of extended drought, these levels might plummet, prompting water companies to find a balance between human and environmental water needs.
Hot weather can also result in an increase in water use as people drink and shower more, fill swimming pools, and water their plants more frequently, putting additional strain on the system.
The Flood and Water Management Act of 2010 gives water providers the legal authority to restrict water usage.
Anyone who violates these rules may be prosecuted in a criminal court and fined up to £1,000.
What is the weather like in Newcastle this week?
Thanks to the influence of high pressure positioned over the UK the heat will continue to build through the rest of week, peaking on Friday and Saturday.
Heatwave criteria is being met, with temperatures widely into the high 20s Celsius low 30s Celsius across England. Scotland and Northern Ireland could reach official heatwave criteria by Friday.
Met Office Chief Meteorologist Frank Saunders said: "Persistent high pressure over the UK means temperatures have been rising day-on-day through this week and it is important people plan for the heat.
Temperatures are expected to peak at 35C on Friday and possibly 36C on Saturday and Sunday. Even beyond this, hot conditions will persist in parts of the south of the UK as far as late Monday, and it will turn increasingly humid.
"We will also see some warm nights, with temperatures in some places staying in the low 20s Celsius."
According to the Met Office, the North East will experience a fine, hot and sunny day on Saturday with a maximum temperature of 31°C.
On Sunday, it is likely to be cloudier with isolated showers, but still very warm in sunny spells. Rather cloudy with heavy, thundery showers possible on Monday and Tuesday, and temperatures decreasing.