After an exciting summer which saw a pre season trip to Austria and multiple transfer rumours and signings, Newcastle United get their 2022-23 season underway this weekend when they welcome newly promoted Nottingham Forest to St James Park.
The opening fixture of the season is a time for new hopes for the upcoming nine months of football, but will the sun be shining on Tyneside as Eddie Howe's team start their first full season under the ownership of the Public Investment Fund of Saudi Arabia?
According to the Met Office, the weekend will see the continuation of the dry spells of weather we've been seeing throughout this week with no rain predicted in the build up to the fixture, or throughout the afternoon and evening.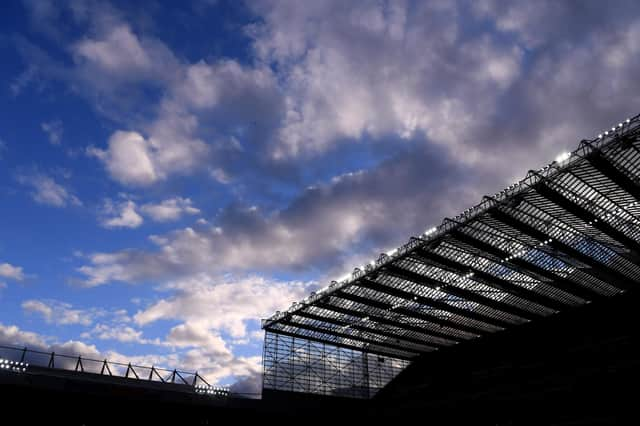 The weather service believe Saturday will begin clear and dry, although clouds are likely to increase and stop temperatures reaching 20°C.
These clouds will continue into the evening.
Although temperatures will not reach °C, it won't be far away with expectations of around 17°C throughout the first half before rising slightly to 18°C in the second.
Wind will predominantly be whistling in from the west, although speeds are only expected to reach as high as 11 miles per hour.
Those worried about rain should be safe thanks to the Met Office's prediction of less than a 5% chance of rain throughout the day.
These predictions of rain are matched by WXCharts, who are expecting any rain in the UK to remain in Scotland.
Saturday evening is expected to remain similar with temperatures only falling to 15°C and any wind remaining at 11 miles per hour.
Predictions for Sunday remain similar with wind speeds slightly lower than Saturday and cloudy skies expected, although temperatures could reach 19°C to 20°C.
These mild temperatures and dry skies are expected to continue for another couple of weeks before more unsettled weather approaches in the second half of August.
Newcastle United vs Nottingham Forest kicks off at 3pm at St James Park and fans are in for a treat with tickets sold out for the fixture.