Newcastle High School For Girls one of 25 UK schools introducing controversial new GDST gender policy
The policy is being introduced by GDST and has drawn criticism from the LGBTQ+ community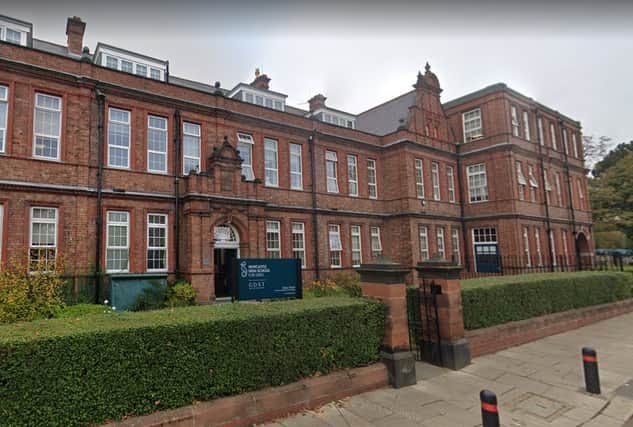 Newcastle High School For Girls are one of 25 schools across the country implementing a controversial new Gender Identity Policy.
The new guidelines are being introduced by the Girls Day School Trust (GDST), a group of 25 independent schools in England and Wales that charge school fees and are not subject to the same rulings as state-funded establishments.
There's only one school in the North East that falls under the GDST bracket, which is the Newcastle High School For Girls in Jesmond.
A December 2021 update to the GDST Gender Identity Policy rules that pupils will only be admitted if "the prospective student's legal sex as recorded on their birth certificate" is female.
It means an almost blanket ban for transgender girls wanting to access the schools.
Transgender girls whose birth certificates still read as male will not be able to gain admission to Newcastle High School For Girls or any of the other 24 GDST institutes.
The policy does encourage schools to support and include transgender boys and non-binary students.
The new policy has provoked heated debate online and has been labelled "unwise at best" by legal experts.
The Trans Legal Project told PinkNews: "Our strong view is that admitting a trans girl does not jeopardise the single-sex status of a girl's school and the GDST is wrong about this.
"Case law and statutory guidance covering gender reassignment in other areas suggest a case-by-case approach should always be taken."
Mermaids is a UK charity that supports transgender, nonbinary and gender-diverse children and young people until their 20th birthday, as well as their families and professionals involved in their care.
NewcastleWorld reached out to the charity to share their thoughts on the policy.
Director of Legal and Policy, Lui Asquith said: "At Mermaids, we hear of many schools who do a wonderful job supporting gender-diverse pupils, who are simply trying to focus on their education.
"The small number of schools that are using financial resources and staff time to organise a blanket ban on trans girls from attending single sex schools is really sad and perplexing – can we think of another marginalised population of young people where this happens?
"Preventing any young person from education for simply being who they are is such an intense form of trauma for that individual.
"It's shameful that it is happening in educational institutions: places young people go to learn about the world, and themselves. What are we saying to these young people?
"Schools are ignoring the impact they are having on real lives when they align themselves with such discriminatory positions.
"At the heart of this is a young person who wants to learn, as themselves – it's actual very simple when you think of it like that.
"We look back in history and can recall gender being a reason access was denied to girls and now we have that institution denying access to another marginalised group of learners. When will we learn?"
Newcastle High School For Girls told NewcastleWorld they would not be able to comment on the measures as GDST is handling communications.
The school was formed in 2014 and caters for girls from the age of 3 to 18 with a junior school at Sandyford Park and a senior school in Jesmond.
GDST CEO Cheryl Giovannoni said: "It is important to state first and foremost that the underlying principle of our policy is to offer a supportive educational environment to those students who are exploring their gender identity or in the process of transitioning.
"Our trans students are welcome in our schools and our policy primarily sets out ways in which schools can support them.
"A trans student already at our school can remain at the school for as long as they wish to do so.
"Young people exploring their gender identity need space and time to make decisions, free of pressure.
"The school has a responsibility to support a trans pupil and ensure measures are put in place to enable them to remain at their school.
"We will work together with them to make the best choices for their long-term wellbeing."
Ms Giovannoni added that the GDST schools are able to operate the single-sex admissions policy on biological sex without breaking the Equality Act of 2010.
She said: "Under current laws and guidance, the GDST believes that an admissions policy based on gender identity rather than the legal sex recorded on a student's birth certificate could jeopardise the status of GDST schools as single-sex schools under the act.
"We will continue to monitor the legal interpretation of this exemption."