Newcastle upon Tyne has been listed as one of the best places to live in the country for music lovers and gig-goers.
The Toon has hosted its fair share of fantastic gigs in recent years and more than a handful of heavy-hitting, historical artists have taken their tours to Tyneside.
Bob Dylan and The Rolling Stones have famously played Newcastle, and recently homegrown artist Sam Fender shared his chart-topping tracks with his beloved Toon.
Gigs are at the heart of Newcastle's culture, and new research released by Slingo appears to agree, ranking the city as the 13th best place for music lovers.
Newcastle, home to the origins of Roxy Music, Pet Shop Boys and Sting, has a glittering musical past that appears to be just as strong currently.
The Toon just missed out on a top ten slot, but with recent gigs from Dua Lipa and Bryan Adams rocking Tyneside, it'll be hard to keep Newcastle from climbing the table.
According to Sligo's research, Newcastle is ranked fifth best for those hoping to experience live music, with an impressive 571 gigs planned concerts listed.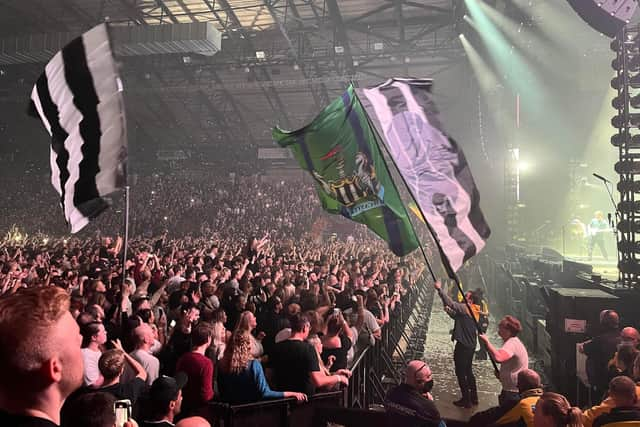 Newcastle is also wading into the festival arena, with Loosefest planned for later this month with a headline performance from The Black Eyed Peas set to steal the show.
An impressive setlist of gigs are set to rock venues across Newcastle too, with classic acts such as Tears for Fears and Roger Daltrey preparing for shows on July 7 and 13 respectively, as well as the legendary Pixies on August 6.
Up and coming bands are also storming through Newcastle, with Yard Act playing a sold-out gig at The Cluny on July 27 and Ella Henderson penned in for October 15 at Newcastle University.