Review: Sam Fender takes Northern soul and chart-topping tracks to BBC's Big Weekend
Sam Fender took to the stage amid a busy weekend at the BBC's Big Weekend festival, touring his Northern soul tracks and delighting the Coventry audience
Watch more of our videos on Shots! 
and live on Freeview channel 276
Visit Shots! now
Local legend and chart-topping Sam Fender took to BBC Radio One's Big Weekend, with a live album compilation putting together the full set of Seventeen Going Under and Hypersonic Missiles tracks.
Fender was, as ever, on top form for the Coventry crowd and stunned the packed audience with a ten-track setlist that featured the usual highs of his discography.
An intimate set for the North Shields-born singer sees rousing tracks Get You Down and Spit of You ran through with the usual charm alongside an inevitably great rendition of Seventeen Going Under.
The smaller timeframe and format of the Big Weekend means Fender is left needing to dilute the setlist to the perceived best bits.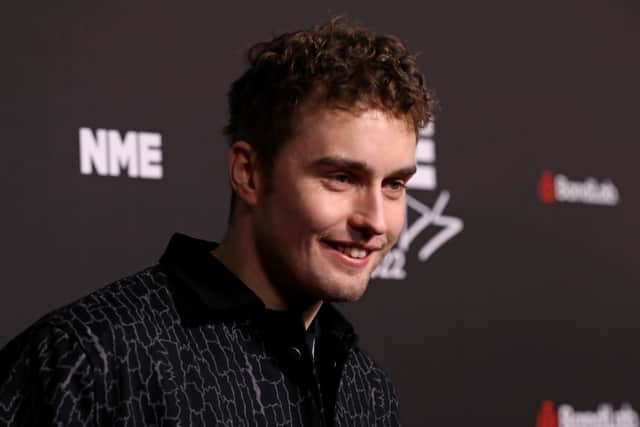 There is more focus on Johnny 'Blue Hat' and his saxophone charms in a set that seemed to collect the best of the audience and their energy.
Some surprising omissions from the setlist saw the removal of Hypersonic Missiles, the headline single of Fender's first album, but the energy felt through tracks like Spice is a welcome replacement.
Fender's focus on making sure the audience has a good time comes not just through slick playstyle and tightly-made setlist progression but through their safety as well.
The entire setlist, broadcast on BBC, showed Fender preparing the audience for a two-track mosh pit as he did back in November when he sold out Newcastle's Utilita Arena.
Fender headlined the Future Sounds stage, and despite the main stage snub, was an incredible headliner for the secondary stage that saw the likes of Aitch, Fontaines D.C. and Mimi Webb perform.
If Fender is a so-called "Future Sound" then fans will be delighted, especially considering the two number one charted albums he has behind him.
The Big Weekend does well to prove Fender's charm is not just a North East fascination, but a nationwide wave of strong, passionate heartland rock that relies on its Newcastle influence far beyond waving the flag of the club he loves.