Newcastle Love Island star Adam Collard slams World Cup pundits after rejecting Qatar freebie on moral grounds
Adam Collard said he didn't want to support Qatar hosting the World Cup due to their human rights records, and criticised pundits and celebs for profiting off the competition.
Watch more of our videos on Shots!
and live on Freeview channel 276
Visit Shots! now
Newcastle Love Island star Adam Collard has admitted he turned down a freebie ticket to watch the World Cup in Qatar on moral grounds.
The Geordie famously returned to the Love Island villa this summer after his headline-making stint in 2018, hoping to dismantle the 'bad boy' reputation given to him after his first appearance.
Collard's second stint in the Villa did prove to be much more mellow, striking up a successful relationship with Welsh bombshell Paige Thorne. The two continued to date after leaving the hit ITV2 show, being spotted out together in Newcastle, but eventually called it quits.
Speaking to The Mirror, the personal trainer admitted that he had been invited by a big brand to go out and watch the Qatar World Cup this winter with tickets to Wales vs England and Australia vs Denmark. However, he didn't feel it would be right of him to go along.
Collard said: "At first I couldn't believe my luck but, to be honest, I couldn't accept the trip so I won't be going. My mates have said: 'Why don't you just go over and wear a rainbow shirt and make a statement when there'.
"But I don't think it's right to go to another country and tell them how they should be treating people, no matter how much I disagree with what they do. I'd just rather not be there at all."
The Islander added that he was still hoping England would go far in the competition. He continued: "If people wanna go out and watch the World Cup that's up to them. But I think it's really ridiculous of some of the pundits and famous faces going over there and making money off it but then saying how bad it is and how they stand against the Qataris. Why bother going in the first place? Just stay at home and present from here if you feel that strongly about it."
In Qatar being LGBTQ+ can result in the death penalty with Human Rights Watch finding instances where members of the community had been given severe and repeated beatings whilst in custody and detainees had been ordered to attend conversion therapy sessions. The country's appalling human rights record has sparked outrage at the World Cup and national teams had planned to protest against the prosecution of LGBTQ+ people by wearing the OneLove armband.
A total of ten European nations - England, Wales, Belgium, Denmark, France, Germany, Norway, Sweden, Switzerland and the Netherlands - were due to sport the armband to challenge the appalling Qatari laws. However, in a last-minute u-turn, the FA scrapped those plans citing their reasoning as FIFA's threat to replace fines with yellow and red cards for players - although this had always been a possibility.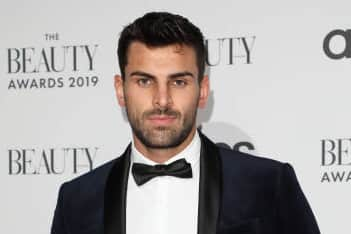 In a joint statement about the OneLove armband, the FA said: "FIFA has been very clear that it will impose sporting sanctions if our captains wear the armbands on the field of play. As national federations, we can't put our players in a position where they could face sporting sanctions including bookings, so we have asked the captains not to attempt to wear the armbands in FIFA World Cup games.
"We are very frustrated by the FIFA decision which we believe is unprecedented - we wrote to FIFA in September informing them of our wish to wear the One Love armband to actively support inclusion in football, and had no response".
Speaking on ITV earlier this week, Roy Keane said: "I think the players could have done it for the first game and taken the punishment. That would have been a great statement, what a message that would have been. Take your medicine and then the next game don't wear it, you don't want to get suspended. It was a big mistake. Both players should have stuck to their guns and done it, whatever pressure from outside. If that's what you believe, then go with it."