'Newcastle paying price for Tory incompetence': MPs demand general election after Liz Truss resigns
Chi Onwurah and Catherine McKinnell want Geordies to be given the chance to hit polls in a general election.
Watch more of our videos on Shots!
and live on Freeview channel 276
Visit Shots! now
In a statement read outside of Downing Street earlier today, Ms Truss said: "I came into office at a time of great economic and international instability. Families and businesses were worried about how to pay their bills."
"I recognise, though, given the situation, I cannot deliver the mandate on which I was elected by the Conservative Party. I have therefore spoken to His Majesty the King to notify him that I am resigning as leader of the Conservative Party.
"This morning, I met the chairman of the 1922 committee, Sir Graham Brady. We've agreed that there will be a leadership election to be completed within the next week."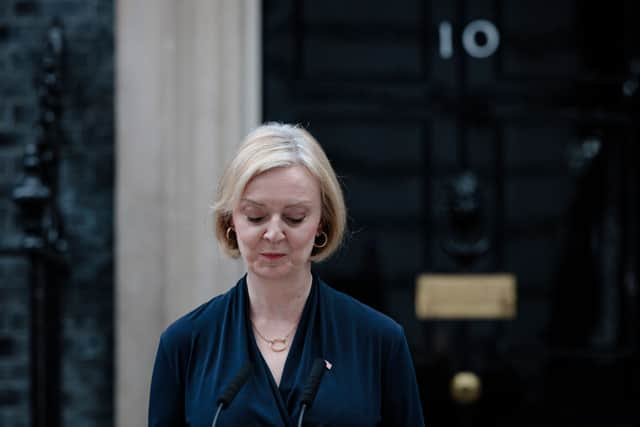 However, in the Labour stronghold of Newcastle, MPs have shared messages that it is a general election they want rather than another Tory leader.
MP for Newcastle-upon-Tyne Central Chi Onwurah said that "Newcastle cannot afford the Conservatives' chaos any longer" as news of Ms Truss' resignation broke. The politician also shared a message from Ed Miliband who blasted "12 years of failure" in calling for a general election.
Ms Onwurah then released her own statement and said: "After 12 years of Tory failure, the people of Newcastle deserve so much better than a revolving door of Conservative chaos. Mortgage payments soaring, energy prices rising, and the North East becoming the child poverty capital of the country. All at the hands of the Tories.
"Crisis after crisis - created in Downing Street. The people of Newcastle are paying the price for Tory incompetence. The British public deserve a proper say on the country's future. We must have a chance at a fresh start. We need a general election - NOW."
Meanwhile, MP for Newcastle-upon-Tyne North Catherine McKinnell has not yet taken to social media in the immediate hours after the Prime Minister's resignation.
The MP did speak in Government on Monday in a debate over 630,000 petitioners calling for a general election.
Speaking during the debate, Ms McKinnell said: "We are now onto the fourth Conservative Prime Minister in little over six years, with the last three replaced not by the electorate, but by Conservative Party MPs and members. That is frustrating to the public – to have no say in who their Prime Minister is, or in their program for Government.
"Merely weeks into office, any semblance of authority our Prime Minister may have had has been shattered, and along with it, confidence in her and this Government's ability to govern. After 12 years in office, the country deserves a chance to have their say on this tired Government and their programme. Today, as with most days, we all woke up to another chaotic day in politics. It's damaging, and it's exhausting, but it doesn't have to be this way.
"This isn't about party politics. I know many who will have signed this petition will have voted Conservative at the last election and may do so again. What nobody voted for was this chaos caused by a lack of clear mandate that any government would need to have the authority to face up to the challenges that we have laying ahead. MPs owe a duty to the public to govern in the national interest. This petition is calling on the Government to do the right thing and put an end to the uncertainty and lack of authority and give the people their say."