The popular Newcastle Restaurant Week will return to Tyneside this summer for a bumper edition of budget-saving meals out
At the start of 2022, more than 70 restaurants signed up for the scheme which aims to boost the local hospitality industry.
Between Monday, August 8 and Sunday, August 14 more than 100 of Newcastle's restaurants will take part in the event.
Customers can eat out on set menus for £10, £15 or £20 with great savings to be made.
Many of the restaurants that were involved in the first event back in 2011 are lining up to take part again this summer, among the originals are Blackfriars, Dabbawal, and the 21 Hospitality Group with 21 Newcastle.
A full list of participating restaurants can be found here.
Exciting newcomers Hugo's Brasserie on Side, Victor's on Newcastle's Quayside, and The Grey Owl on Grey Street have also joined the celebrations.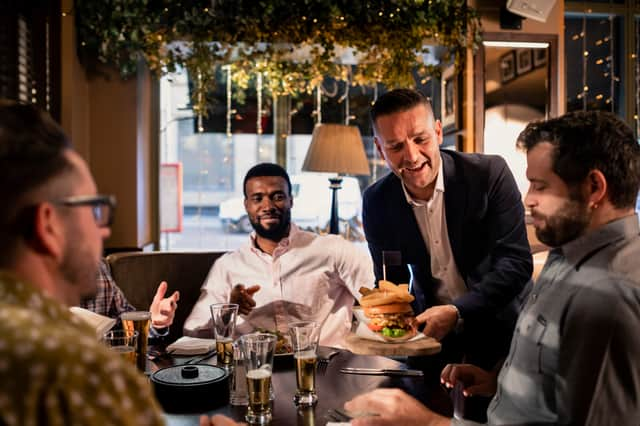 Ben Whitfield, Director of Communications at NE1 said: "We are delighted to be celebrating NE1's Newcastle Restaurant Week for the 21st time, an important milestone and one we will commemorate in style with over 100 participating restaurants, making it one of the biggest in the event's history.
"It is no surprise that Restaurant Week is such a winning formula. It is a great way to celebrate the city's thriving restaurant scene, which has played a huge part in the city's bounce-back post-Covid and contributes so much to the vibrancy and economy of the city. The event always generates tremendous excitement within the restaurant community and the wider public. People know and love the event, it is quick and simple for restaurants to adopt and run and easy for diners to buy into.
"Originally, we chose the dates for Newcastle Restaurant Week in consultation with the city's restaurateurs to support the industry at the quietest times of the year. Since its launch in 2011, the two Restaurant Week events have become the busiest for participating restaurants. We are looking forward to another bumper week of culinary celebrations."