An Audience with Kevin Keegan will run at the prestigious theatre on Sunday, February 12 2023 and will be hosted by Sky Sports presenter Pete Graves.
The 71-year-old will no doubt speak in depth about his time on Tyneside as a player and a manager. Keegan joined Newcastle United in 1982 from Southampton and fast became a fan favourite. There were many highs over his two-year stint as a player, which came to an end in 1984. Keegan made his final appearance in a friendly against Liverpool, when he famously left in a helicopter - watched by a young ballboy named Alan Shearer, who Keegan would later break the world record transfer fee for.
As well as his playing memories, which include time at Liverpool, Scunthorpe United and Hamburger SV, Keegan will also have the chance to talk through his managerial days. The star spent five years in charge of The Magpies, tempted back into the game by a call from Sir John Hall whilst living in Spain. With the arrival of Andy Cole, Les Ferdinand and David Ginola under his stewardship, Keegan and his brand of attacking footballer helped to create the adored side known as The Entertainers.
Tyne Theatre and Opera House Director Jo Johnson has shared her excitement at having the Newcastle legend on the venue's stage. Theatre Director Jo Johnson said: "We're excited for Kevin to come and join audiences at our theatre, to tell stories about his wonderful career in football! Our in-conversation programme is really strong and we're happy to add such a big sporting name to it."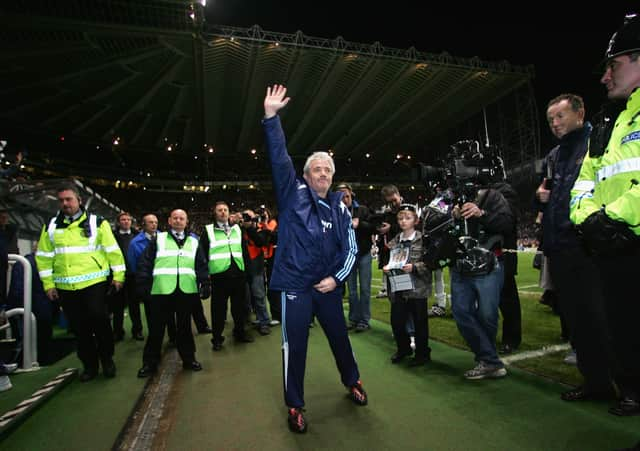 Gallery tickets for An Evening with Kevin Keegan cost £35 with Upper Circle and Stalls seating ranging from £40 to £50. There is a VIP package available for £85 which includes a framed professional photo and 'premium seating' whilst platinum tickets cost £195 for a printed framed photo, signed picture, premium seating and allowance of one personal item for Keegan to sign.
Tickets are on sale from 9 am on Wednesday, November 9 and can be found here.