The wife of Newcastle United player and stand-in captain Kieran Trippier has shown her support for her husband and gave the fans of the football team praise following the Carabao Cup final which took place at Wembley yesterday (Sunday, February 26).
WAG Charlotte Trippier, who is known to document family, fashion and travel updates to her Instagram following of 12.1 thousand followers, posted a special message in support of her husband.
In the Instagram post, Charlotte uploaded an image of herself and husband Kieran, an image of Kieran playing in the match, and video of the massive Newcastle crowd at Wembley Stadium.
The post was captioned: "So proud of Captain Tripps and the team. Gutted as they gave it their all but it just wasn't meant to be our turn yet. The team will for sure be back next time."
She also gave praise to the fans, as she wrote: "A massive shout out to all the fans. You guys are truly amazing and so supportive. Thanks for all the kind words and messages everyone."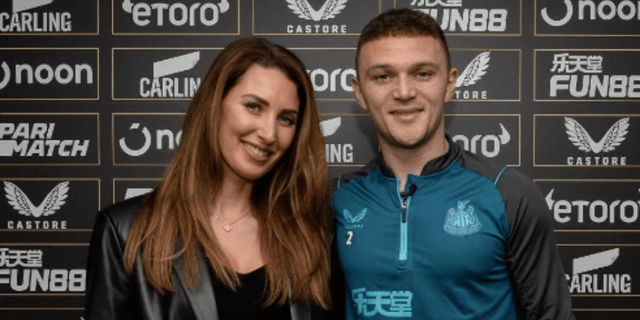 Newcastle United fans took to the comment section of the post to echo Charlotte's words of support, with one writing: "The most important thing is that they are making the city believe again and that's all anyone can ask for!" Another fan wrote: "They did themselves and the fans proud. We can't ask for any more. Onwards and upwards."