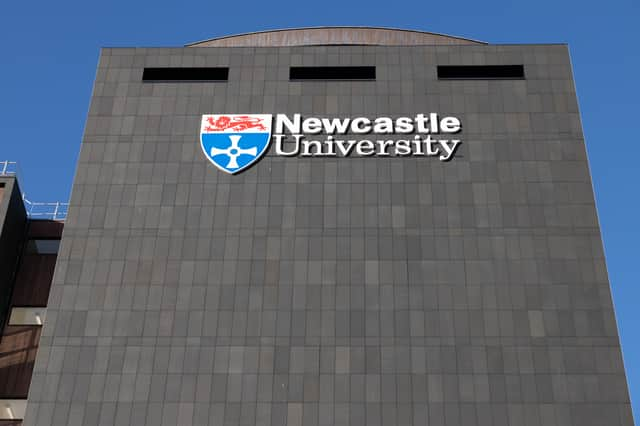 Both of Newcastle's major universities have reintroduced face coverings on campus.
Newcastle University and Northumbria University both posted on social media on Monday, November 29 and Tuesday, November 30 asking students to once again wear face masks.
The decision comes as the Government introduce a series of nationwide laws to prevent the spread of the Covid-19 Omicron variant.
University students are finally back on campus again for this academic year after over a year of learning from distance.
Their presence in the city isn't being threatened, but the scholars are being asked to wear coverings when in buildings.
In a statement on Instagram, Newcastle University wrote: "Following the updated Government guidance it is now mandatory to wear a face covering when moving around our campus indoors, in teaching situations and where reasonable distance cannot be maintained."
Northumbria University followed suit, posting: "Unless exempt, everyone should wear a face covering inside buildings, maintain safe distance and use the available hand sanitisers across campus.⁠
"If you have forgotten your face covering, you can pick one up for free from the Ask4Help desk in Student Central.⁠"
Speaking on the new variant, Prime Minister Boris Johnson said: "Our scientists are learning more hour by hour, and it does appear that Omicron spreads very rapidly and can be spread between people who are double vaccinated."
"We need to slow down the spread of this variant here in the UK, because measures at the border can only ever minimise and delay the arrival of a new variant rather than stop it all together."