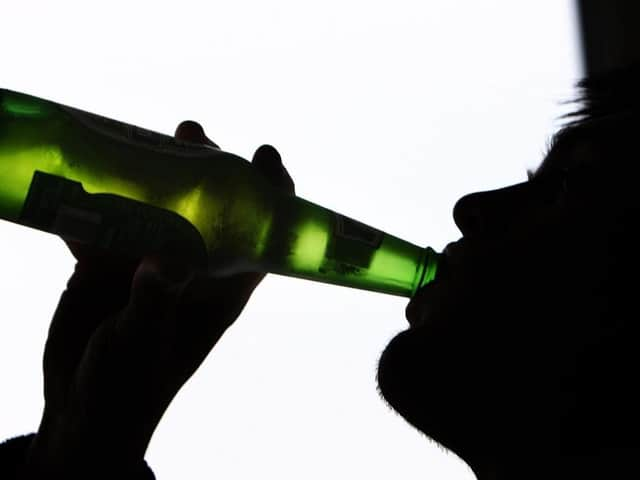 A new study from Newcastle University has revealed that adults who were already at risk of heavy drinking bought more alcohol during lockdown.
The study found that the heaviest drinkers in Britain - those in the top fifth of households that would consistently purchase the most alcohol - bought approximately 17 times more alcohol from shops and supermarkets than the bottom fifth during the lockdown period between March and July 2020.
The study also found that households in the North of England - including the North East and Yorkshire and Humber regions - increased their purchases more than in any other part of Britain, with the suggestion that this is probably because the North has more heavier-purchasing households.
The analysis also showed that the increase in purchasing was generally less pronounced in Scotland and Wales compared to England, which could be down to the Minimum Unit Pricing (MUP) policy currently in place in both Scotland and Wales – which has already been shown to reduce supermarket and store purchases of alcohol, particularly amongst some of the heaviest-drinking households.
The study comes as figures released earlier this week from the Government's Office for Health Improvement and Disparities showed that around eight million people in England are drinking so much wine, beer or spirits at home that it is harmful to their health, with a large increase in the numbers of people drinking at levels considered to be dangerous.
Lead author professor Peter Anderson, from Newcastle University, said: "Our analysis has highlighted that the heaviest drinkers and those living in some of the most deprived communities in the UK have increased their household alcohol purchases significantly during Covid-19 lockdown periods, with undoubted consequences for both physical and mental health - and in many thousands of cases sadly leading to death.
"This suggests that a focus on policies to reduce high levels of drinking are even more important in extraordinary times, such as those we've seen since March 2020 - where a complex range of factors can lead to higher and potentially dangerous levels of longer-term drinking.
"It's also interesting to see that the increase in purchases were much less-pronounced in Scotland and Wales, which could be down to the minimum unit pricing policy in these devolved areas – a policy that has been proven to reduce alcohol purchases amongst the heaviest drinkers."
Report co-author Professor Eileen Kaner, Professor of Public Health and Primary Care Research at Newcastle University and Director of the NIHR Applied Research Collaboration (ARC) North East and North Cumbria, added: "Our research paints a worrying picture, where those already at risk of health harms from higher levels of drinking appear to have increased their drinking even more during lockdown.
"This comes with potentially serious consequences for individual health outcomes, as well as having significant impacts on health services including primary care, mental health services, addiction support services, acute care and more."