A North East charity supporting those who are in or facing homelessness is set to expand after a building extension plan was approved.
North East Homelessness offers a range of facilities including advice and support, shower facilities and a social supermarket at its Northumberland Street drop-in centre in North Shields.
Work is underway to transform the existing building into a multi-purpose centre, which will not only enable the charity to help more people but also continue its aim of financially self-sustained running.
The £700k renovation will include upgrading the layout and fittings of the existing space as well as creating a kitchen equipped for cooking classes and demonstrations.
As well as the kitchen, office space, a health suite and consultation rooms are set to be built in the new expansion.
An elevator will lead to the upper level of the building which is set to be entirely redeveloped into commercial office units and a function room.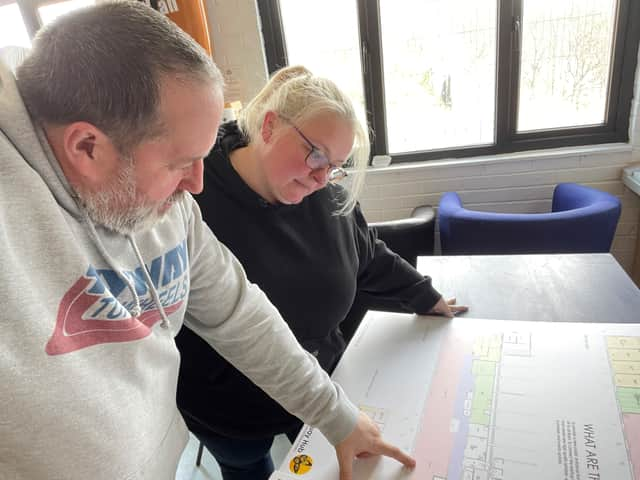 The charity aims to stay open during the six-month renovation project, which is scheduled to be completed in October.
Brian Burridge, who founded North East Homeless in 2018, said: "We have seen a rise in demand for some time, but the cost-of-living crisis is really starting to bite now and more people than ever are falling through the gap.
"This development will enable us to help more people, more efficiently, and the addition of commercial space will give us an income, so, instead of relying entirely on charitable donations, we can aim to, ultimately, be self-supporting."
So far, The Sir Graham Wylie Foundation has contributed £100,000 with "no hesitation".
The charity hopes to develop 10 additional jobs throughout its operation.
Brian added: "We also hope the redevelopment will create opportunities for training, volunteering and work placements and hopefully we can encourage others to consider careers in the community."