Exciting plans for next year's Northern Pride have been revealed by director Ste Dunn. A sponsors and supporters breakfast was held at the end of last month, where the excited and ambitious plans for Northern Pride 2023 were unveiled.
Northern Pride will have a fresh new look, with a new festival logo designed by queer artist Russell Atkinson, as well as a revamp of the festival site - which was located at Newcastle's Town Moor last year. However, the mission statement of Northern Pride remains unchanged, which is Remember Resist Rise Up.
The festival site will be transformed, meaning visitors will pass through a Community Village - with market stalls and zones such as the health zone, sports zone and LGBT Northern Social Group, before reaching the Festival Arena where the main stage will be.The main stage will have a number of speakers and performers as usual, with BSL being enabled throughout the weekend.
The Platinum Bar and Garden which is sponsored by bar Bobby's Newcastle, will be returning for the festival, however this time it will be much larger due to the demand of last year.
Due to the Northern Pride website amassing over 30,000 hits over the course of the festival weekend, it has been announced that a plan to introduce a mobile app is in place, meaning attendees can get instant access to information.
The success of this year's Northern Pride led to 25,000 people taking part in the Pride march across Newcastle, and more than 70,000 people visiting the festival of the three-day weekend. Northern Pride 2022 was also available to watch live via social media, and racked up over 20,000 views.
Another plan, which has been confirmed, is a training programme named Proud Allies, which will support businesses in gaining a better understanding of the LGBTQIA+ community and the needs of them.
"We have a huge number of exciting plans some of which will be subject to us raising the necessary funding, and to help keep the festival free to attend" said Ste. "We have some really exciting and ambitious ideas and we are hoping that we will continue to get the support we need to turn these ideas into a reality."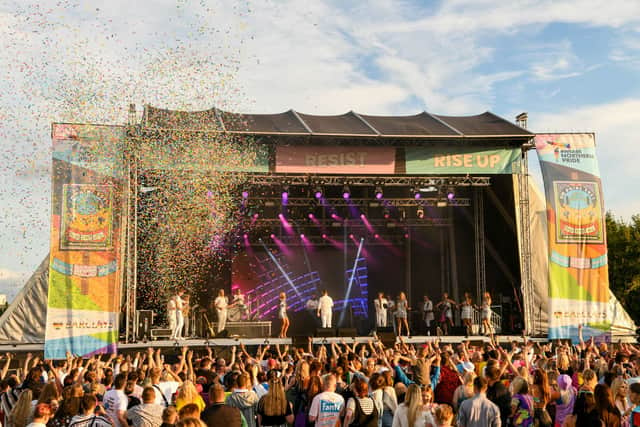 For more information about Northern Pride 2023, please visit the Northern Pride website.