Commuters in Newcastle are bracing themselves for a hike in Tyne and Wear Metro prices as plans for April are announced.
The price of a Day Ticket in one zone is currently £3.30 and one for all zones costs £5.40, but those could rise by nearly 10%.
Under new proposals, the cost of single and day paper tickets is set to rise by 9.5%.
Those travelling regularly on weekly, monthly and annual season tickets will also have to stomach a 3% rise in price.
The Tyne and Wear Metro will also bring up Shields Ferry prices by 10%.
There is relief for those travelling with a Pop Pay As You Go (PAYG) smartcards as prices will be frozen for all single and daysaver prices.
Nexus has been pushing customers to switch to using the smartcards to help cut costs associated with paper tickets.
Martin Kearney, Nexus Chief Operating Officer reasoned that the price changes were needed "in order to help us to meet our running costs at a time when Nexus faces enormous financial challenges".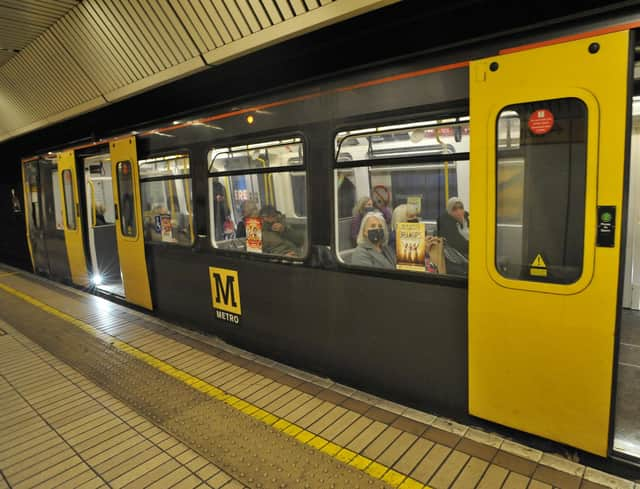 He added: "There's a great price incentive to make the switch to smart travel, and it'll be even easier to use PAYG when it becomes available as an app on android phones.
"Metro is a public service that doesn't make a profit, so we require government support alongside the revenue that we get from fares, all of which goes back into keeping Metro running."
There's also a rare change to zone areas in the new proposal.
The Tyne and Wear Metro runs across three zones which determine the price of tickets.
The B/C zone boundary is set to move from Seaburn to East Boldon.
This means that those travelling from Seaburn to Newcastle will pay more as they travel through three zones.
However, those moving from East Boldon to Sunderland will save money.
The proposals are set to be put to and approved by the North East Joint Transport Committee's Tyne and Wear sub-committee on 13 January.