Nearly a quarter of residents in the North East believe they don't take long enough for their lunch.
The research comes as Costa Coffee are set to brighten lunchtimes with their British Sandwich Week, which will run from May 22 to May 28.
Research reveals that two years of working from home has negatively affected the nation's lunchtime habits, with 23% of North East residents feeling they don't take long enough to eat lunch.
Nationwide research from Costa Coffee discovered that some of the reasons cited were not having enough time (30%) and being too busy with tasks like household chores (29%).
One in five polled blamed the pressures of work for missing lunch, and 41% say they now eat lunch alone.
But 88% of North East residents polled believe their lunchtime could be improved, with 32% saying getting outside would be the solution.
Costa Coffee will be serving breakfast, lunch, snacks and treats from M&S Food, with the two brands coming together to make the most of the lunchtime experience.
Newcastle residents were polled as taking just 22 minutes for their lunchtime break, with Costa Coffee popping new lunchtime benches around the city.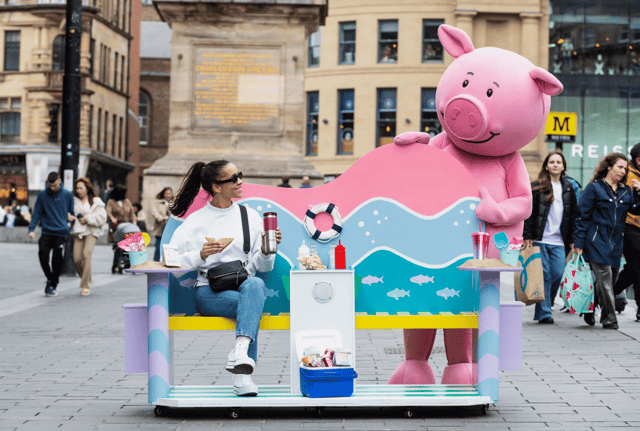 The benches come with ambient sounds of beach waves, refreshing scents of pine trees and everything needed to enjoy a quality lunch break including fold-out tables, condiments bar and phone-charging stations.
Local artist Hazel Oakes is behind the week-long bench benefit, saying: "Many struggle to take the time to enjoy the present, which is why it was such a pleasure to collaborate with Costa Coffee and M&S Food to encourage my fellow Geordies to sit back, relax and reclaim lunch time.
"The theme of the bench draws on influences from the North East's many beautiful beaches - some of my favourite places to relax and enjoy a sarnie."
The Newcastle-based bench can be found on Grey Street Monument.