A council-led review is set to investigate how thousands of Northumberland residents were left without power for nearly two weeks in the aftermath of Storm Arwen.
Severe winds hit the county on November 26 last year and left thousands of homes without electricity and water supplies for days.
An emergency response was launched at the time with the council and utility companies declaring it a major incident.
Military help was also brought in to help support those without power.
The upcoming review was announced by Council Leader Glen Sanderson who said he hoped residents were never again "let down as they were this time".
Mr Sanderson said: "I want to again pay tribute to all those who worked so hard to help all those in need – from our own staff and members through to all the organisations and especially our communities themselves – that was wonderful to see.
"But we must ensure residents are not let down as they were this time.
"The most important part for me is to ensure that local people, local residents, who have suffered so much, can place their questions and make their statements.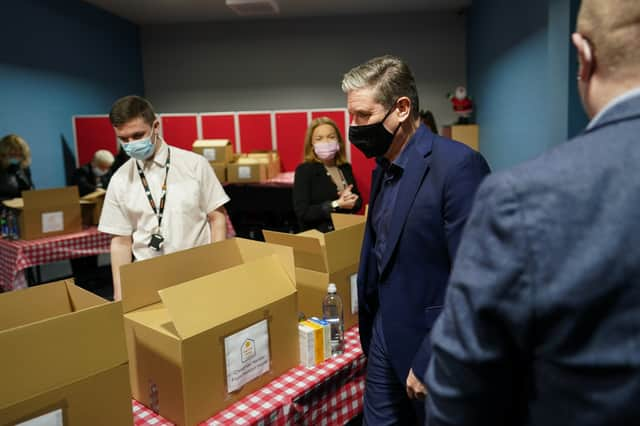 "We have got to make sure that investment takes place following this, whether that's providing infrastructure for communities to run their own generators or whether it's just to make sure that the infrastructure that's there is fully fit for purpose."
Councillor Jeff Reid, who is overseeing the review, said: "It is only right we look into all the events of November and December and capture everything that went well and also where things can improve in dealing with future incidents.
"We'll be pulling together all the evidence we can from partners and many of the councillors involved in the review are those whose areas suffered some of the worst damage of the storm.
"We also want to hear from residents and businesses who were affected about the issues they faced and suggestions they may have about what we could do to improve the response if the situation was ever to happen again."
The review is expected to publish its findings in the coming months.