The Rick Astley promise to Newcastle United that Mehrdad Ghodoussi refused to break
The Newcastle United takeover is hotting up, and it's been a long time coming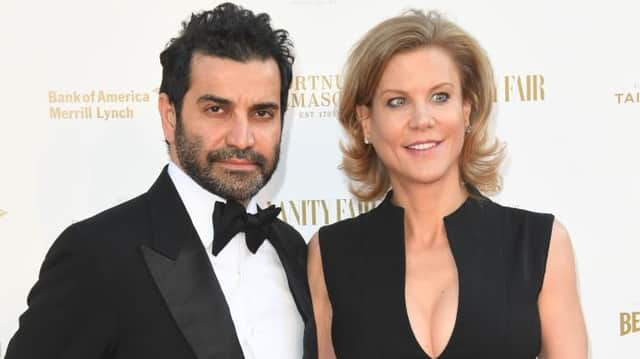 From Mahatma Gandhi to Nelson Mandela, there have been some heralded prophets to walk the globe.
Just like Ghandi and Mandela, Rick Astley is a visionary and one whose words Newcastle United fans have been clinging to for over a year.
Today, as the PCP Consortium's St. James Park takeover edges ever closer, fans will recall a Tweet sent out by Mehrdad Ghodoussi, husband of Amanda Staveley, last summer.
The Iranian-born businessman isn't all that active on social media, but when he does jump on Twitter, what he has to say is normally football related.
He started teasing interest in Newcastle United all the way back in April 2020.
When the proposed takeover first hit a stumbling block in July last year, Ghodoussi didn't want Newcastle fans to lose hope.
In August 2020 he Tweeted a cryptic message by sharing the music video for Rick Astley's 'Never Gonna Give You Up'.
"You can't go wrong with a bit of Rick Astley," he wrote.
The song, of course, famously includes the following lyrics: "Never gonna give you up, Never gonna let you down, Never gonna run around and desert you."
It was a clear message of perseverance from a member of the takeover team.
Unsurprisingly, the Tweet has resurfaced today and fans are once again replying in the comments.
One wrote: "Mehrdad since your gonna be one of our bosses at the next home game against Spurs your first task is to tell the stadium DJ to blast this song around a jubilant St James Park. Top man and now a Geordie!"
Another said: "You've just put us all into another meltdown… Here we go, a start of a new dawn!!"