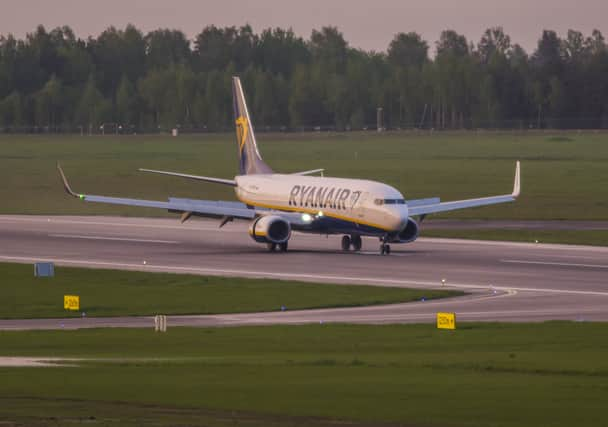 The Ryanair Winter Sale is on, and those looking for a cheap flight out of Tyneside for the weekend can find discounts on flights to Poland, Portugal, Ireland and Spain this week.
Ryanair has said up to 250,000 seats are on sale, with a few jetting off from Newcastle airport this January and February.
One-way flights to the four countries are as low as £7.99 for a ticket to Krakow, Poland. Other destinations for the eastern European city include Wroclaw (£10.34) and Gdansk (£12.89).
Tickets to Krakow are £7.99 on January 6, 9, 13, 16, 20, 23 and 30. All tickets are one-way.
Those fancying a trip to Gdansk will have just one chance to bag a £12.89 ticket on Friday, January 18. The one-way ticket heads back to its usual price of £14.39 for the remaining flights.
The third and final Polish destination, Wroclaw, is £10.34 for a flight scheduled on Thursday, February 3. Usual prices for the ticket are £14.99 and are one-way also.
Trips to Dublin are available from £10.50 in the winter sale. One-way tickets will cost just £10.50 on Thursday, February 3 and fluctuate throughout the month.
Tickets for the final four days of January range from £11.10 to £12, and those wanting to jet off to Dublin in February could pay as little as £8.24 (Tuesday 15) or as high as £237.79 (Saturday 19).
Alicante offers a much warmer climate than those previously listed even in the winter months. Those hoping to lap up a bit of sun will have the chance to do so on Sunday, January 16 when tickets are just £12.99 in the sale.
Thursday, January 20 sees tickets for £13 and are all one-way.
Faro, Portgual is also on offer in February of this year, with a one-way ticket for £13.59 on Wednesday 16.
The following Wednesday sees ticket prices for Faro rise slightly to £14.59.