Sam Fender's unlikely friendship with a local Big Issue seller
Sam has opened up about his friendship with Earl to back a new campaign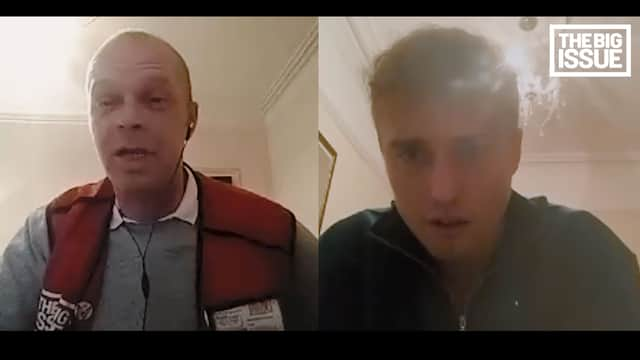 Sam Fender has opened up about his "diamond" friendship with a local Big Issue vendor.
The Geordie singer has built up a relationship with Earl John Charlton after passing him "nearly every other day" on his way the studio.
Sam is a working-class hero from Tyneside and has become involved with The Big Issue project through his friendship with Earl.
Sam calls Earl "a diamond, a true hero, a man of the people", whose empathy helped him through the problems he's experienced with his voice over the last year.
On Monday, December 20, Sam added his support to The Big Issue's winter plea to help support its 1,300 venues.
The rise of the Omicron variant and potential further restrictions could see high streets deserted at a time which is usually the busiest for Big Issue workers.
Big Issue vendors are self-employed, buying magazines for £2 before selling them on for £4 and cannot work from home.
Sam said: "If you walk past anybody selling The Big Issue, please go and buy it, because it really does help people change their lives for the better. And it's got loads of good stuff in it."
Earl told The Big Issue website about his journey to becoming a seller, that came after facing addiction.
He said: "I'd lived in London for 16 years as an addict – drugs, alcohol and methadone – and I was so fed up of begging or shoplifting to feed my addiction.
"It took a few years to sort myself out, but when I started doing The Big Issue properly I started doing better.
"Then I came back home, away from the drugs in London.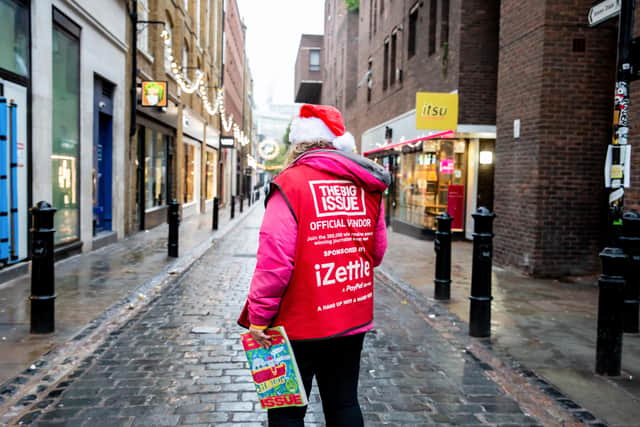 "Being an addict is like being put into a corner. I would steal, and then I started selling drugs, so just when you thought I couldn't go any lower I went to jail.
"Coming out of rehab or prison with no support and no structure, I always just got back into what I knew."
One day a businessman introduced himself to Earl and shared his story about alcohol addiction.
The two formed a friendship, meeting regularly to talk and write poems.
When Earl moved back to South Shields, he found out that his friend had died.
He said: "I'd moved back up to South Shields by then but I knew he wasn't eating properly and was drinking heavier.
"I could hear it in his voice and I told him to go to the doctor.
"I couldn't get hold of him one weekend then his family phoned me to tell me.
"They said they wanted me at his funeral and asked me to carry the coffin. It's still very emotional for me."
Earl is one of mane sellers across the UK facing a potentially difficult Christmas for sales.
Lord John Bird, Founder of The Big Issue, said: "Once again we find ourselves in the sticky stuff.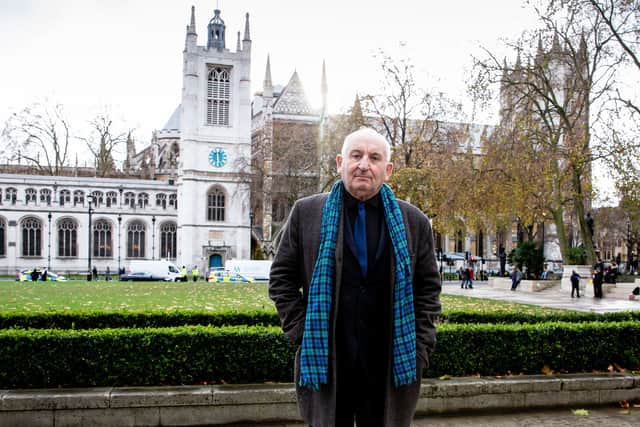 "We thank Sam wholeheartedly for his support.
"Please do as he asks and buy a copy of the magazine from your local vendor and if you can't then please subscribe online and help someone living in poverty to lift themselves up and out."
The Big Issue is a 'social enterprise' that strides to tackle poverty for future generations.
The famous magazine contains entertainment and current affairs features and allows its sellers to form a legitimate income.
Vendors come from a variety of backgrounds and face a range of issues, but all are experiencing the effects of poverty.
Upon becoming a Big Issue vendor they receive training, are allocated a fixed pitch from which to vend, and must agree to adhere to a code of conduct whilst selling the magazine.
Since its launch in 1991, over 200 million copies of The Big Issue magazine have been sold by over 100,000 vulnerable people.