Four men have been arrested in connection with a Gateshead hit and run after Emmerdale actress Chelsea Halfpenny shared an emotional plea online.
An elderly man is in a 'critical condition' after being hit by a car at 7:30 pm on Friday, March 25 in Woodburn, Gateshead - the man is Halfpenny's grandfather.
The actress posted a strong-word message online, asking for help in finding the 'scum' behind the incident.
She said: "Any information people have would be so helpful.
"We need to find the scum who did this.
"18/19 year old group of boys, in a Mercedes' (potentially grey/silver/white) driving recklessly around Gateshead on the evening of Friday 25th."
Northumbria Police have now arrested four people on suspicion of causing serious injury by dangerous driving.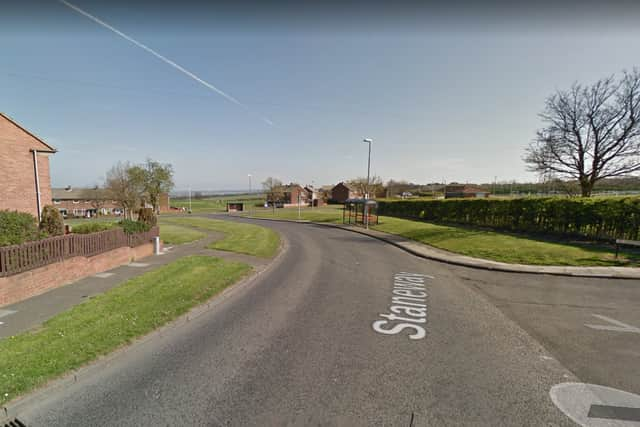 A statement read: "Enquiries are ongoing following a suspected hit and run in Gateshead on Friday night which resulted in an elderly man being taken to hospital.
"The incident happened at about 7.30pm in the Woodburn area of Gateshead. For reasons to be established, a car struck an 85-year-old pedestrian who was left with serious injuries. The vehicle then left the scene.
"An investigation has been launched and four men – aged 30, 25, 23 and 18 – have been arrested on suspicion of causing serious injury by dangerous driving. The 30-year-old man remains in police custody while the other three have since been released under investigation.
"The victim remains in a critical but stable condition in hospital.
"Officers are continuing to carry out a range of enquiries into the incident. Anyone with information is asked to contact us via the 'Tell Us Something' page of our website."
Halfpenny is best known for playing Amy Wyatt in the ITV soap opera Emmerdale and Alicia Munroe in the BBC drama Casualty.
She is currently playing Jenna Hunterson in the 2022 UK Tour of Waitress.