'Sirens crawl under your skin': Newcastle councillor relays messages from friends in Ukraine
A cross-party motion was passed unanimously last night
Watch more of our videos on Shots!
and live on Freeview channel 276
Visit Shots! now
A Newcastle councillor read heartbreaking messages from friends in a council meeting last night.
Cllr Rebecca Shatwell spoke to present a cross-party motion calling on greater action from the UK government, which passed unanimously.
Cllr Shatwell worked in Kyiv as part of the British Council in 2015 and still has contacts in the war-torn region.
The Cllr opened her speech by quoting some of her friends who had been sharing messages on Facebook.
One had written: "Friends, I am looking for a person by car to help us drive to help us leave Kyiv."
Another said: "Friends, my acquaintances and her mother after a stroke can't find a car to the Polish border, any help would be appreciated."
"Ringing silence, then sirens crawling under your skin"
Cllr Shatwell continued: "Other messages ask for help to transport humanitarian aid, blankets and bedding, baby clothes and diapers.
"One friend describes her mum, sister and two nephews held in traffic for three days.
"Those who aren't able to leave have come under explosions, gunshots and bombs.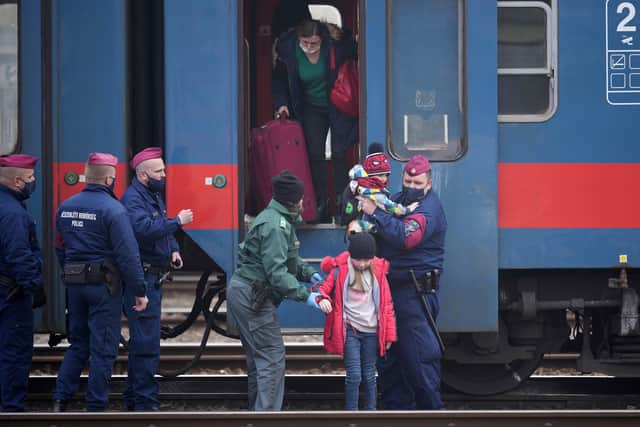 "The sound has been described as 'ringing silence, then sirens crawling under your skin, then occasional blasts then sirens again'.
"In Kyiv, a family has settled in a basement shelter, elsewhere a woman gives birth to her baby in a metro station bomb shelter."
The Cllr recalled times when she would move freely back and forth from Ukraine and blasted the Government inaction that is now making that "unthinkable".
Speaking on the scenes in Ukraine, she continued: "Whilst in Kyiv I was struck by Ukrainians' resilience.
"Many already displaced by the Russian occupation in the East, people younger than me had already experienced two revolutions in their lifetime.
"So Ukrainians have been used to being separated from family at the hands of Russian oppression, but in this war Putin isn't just fighting the Ukrainian army, but the entire Ukrainian people standing up for their independence."
The Cllr's motion aims to "escalate the refugee crisis caused by Russian oppression" and to appeal against "this government's regressive and unfair Nationality and Borders Bill".
The Cllr finished by saying: "All those seeking asylum in the UK and therefore in Newcastle should be given a fair hearing, irrespective of how they get here."
"There are things that decent human beings stand for"
The bill was seconded by Cllr Robin Ashby, who praised his fellow councillor for her work.
Cllr Ashby said: "There are things that decent human beings need to stand together for, such as the unfolding Ukrainian tragedy.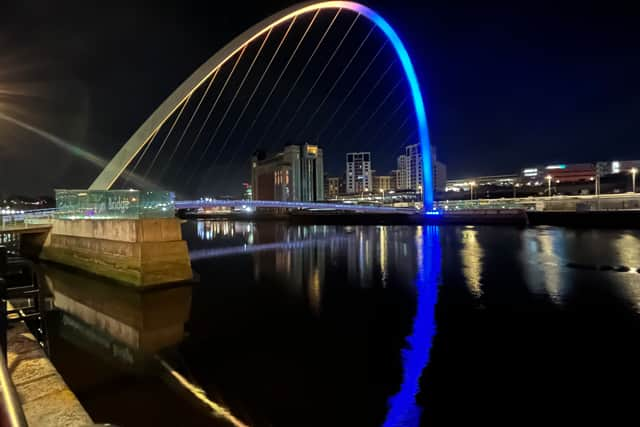 "That's why I'm grateful for Cllr Shatwell for inviting me to second this motion, which I gladly do on behalf of the Liberal Democrat opposition.
"Like me, councillors may have had emails from local people asking what they can do to help Ukrainians fleeing Putin's army... can they offer refugees a bed?
"That is the open heart of the British speaking, not the mean and narrow approach seen in the Nationality and Borders Bill.
"It cannot bear repeating enough, that when you are fleeing from safety you have no time to apply for a Visa."
Before the motion was passed unanimously, a number of councillors spoke in favour of it and shared their own experience with locals, friends, and families.
"The people in Newcastle are ready to help"
Cllr Wendy Taylor gave a particularly moving anecdote of her parents fleeing Nazi Germany and later hosting refugees from Uganda.
She said: "The situation in Ukraine is devastating and I am close to tears watching this tragedy unfolding.
"As many of you know, my mother was a refugee from Nazi Germany and I know from what she told me how hard it was for her and how much she appreciated the people who went out of their way to help her.
"I also remember as a child, the time Uganda threw out all its Asian citizens.
"A shameful act and how this country took in those people, including my parents who gave accommodation to a Ugandan family and I was very proud of them.
"We know that many people in Newcastle are ready to help with donations and offering accommodation to Ukrainian refugees which makes it even more shameful that the Tory government is having to be dragged inch by inch to make a commitment to the Ukrainian refugees fleeing Putin's war machine.