South Shields MP to vote AGAINST new 'dictatorship' Covid measures
Labour has said they will back the measures, but Ms Lewell-Buck will vote against the introduction of Covid passports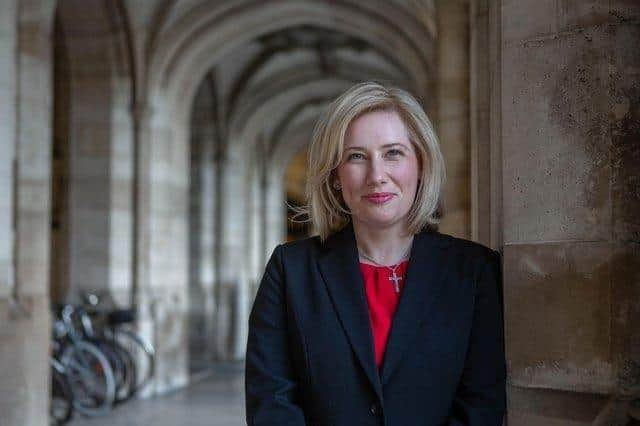 Today it was confirmed that the UK had its first death from the new variant with Dominic Raab announcing that there are nine hospitalised cases in the country during a car-crash statement.
Officials then confirmed there were actually 10 hospitalised cases in the UK.
With fears the Omicron variant is spreading uncontrollably the Government has proposed a series of new measures to fight back.
One of those is the introduction of mandatory Covid passes to gain entry into events and nightclubs.
Covid passes mean showing proof of vaccination of a negative test.
The new measures are expected to be passed in Parliament with Labour saying it will support the Government.
However, the South Shields MP is going against the grain and has said she will vote against the new measures.
Speaking to BBC Radio Newcastle, Ms Lewell-Buck said: "We are slowly sliding here into a dictatorship.
"I will always do the right thing by my constituents and I don't think voting for these passports is the right thing to do for my constituency.
"I think this is just the thin end of the wedge. If we let them start to impose things like this, where does it stop?"
The MP has been outspoken with her opinions on the Covid passports.
She said: "The reality is we live in a democracy and sometimes people have the free will to do and say things that we don't necessarily like.
"I think if we start going down this path, the next thing is Covid passports which is discriminatory.
"I think the best way to combat this virus has always been good, strong, consistent messaging and strong leadership, and unfortunately the Prime Minister and his MPs constantly walking around without masks, without sanitising, isn't sending the right message to people."
Elsewhere in Tyne and Wear politics, MP Bridget Phillipson for Houghton and Sunderland South will be unable to vote on the matters.
Ms Phillipson has tested positive for Covid-19 and is currently self-isolating.
When the pandemic first hit, MPs were able to vote from distance, but that is no longer the case.
Ms Phillipson said: "This morning I've tested positive for Covid.
"I'm self-isolating and awaiting a PCR test, which means I can't vote tonight on the new regulations.
"Please book your jab, get your jab, wear a mask, take precautions, and self-isolate if you test positive."
The MP did also confirm that if she could vote, she would support the Government.
She added: "If I could vote, I'd be voting in favour of the new regulations.
"I don't trust the Prime Minister, but I do trust the UK Chief Medical Officers, and we need to get ahead of the virus.
"Labour supports measures designed to protect public health."
The vote on restrictions is set to take place at 6:30 pm on Tuesday, December 14.