Space bosses who helped run a day-long workshop looking into big-money investment in the region are 'thrilled' with the North-East's response.
Lockheed Martin is a global leader in the space industry and has come to the North East with a desire to invest in the UK's space sector.
Senior executives from the company headed up a day of speeches and workshops on Monday which were attended by representatives from organisations across the North East.
Investment in the area could include manufacturing, as well as research and development.
The company has noted favourable market conditions and the government's ambition to grow the sector as reasons to invest.
Ideas for progress include a brand new facility in the North East which could create up to 2,300 jobs, representing an investment of over £50 million
Paul Livingston, Lockheed Martin UK Chief Executive said: "We've now got over 200 people from over 109 organisations around the North East coming in to share in our vision for space in the UK and I'm so thrilled we've had this level of response from the community.
"We see huge potential in coming to the North East and finding ways to work with local industry, academia and help with training to create a skill base in the North East to build on that rich heritage that you have here in manufacturing."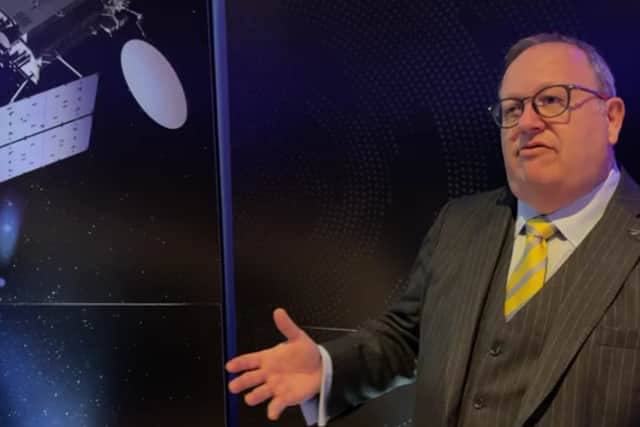 Attendees were also taken by the idea of bolstering the UK space sector here in the North East, praising the positive impacts investment could have.
Elaine Scott from North East Satellite Applications Centre of Excellence said: "Isn't it exciting!
"Space is one of those emerging, dynamic sectors that's global.
"A lot of people have heard of what Jeff Bezos and Elon Musk have been doing.
"It's important for the North East because it brings high-value jobs."
Chair of North East LEP Lucy Winskell said: "We've got industries that have been in the traditional manufacturing sense but have completely transformed and modernised themselves.
"We've got great universities in the region and further education colleges.
"Not only do you have a workforce that can work in this field now, but we've got an emerging workforce with the colleges and the universities."